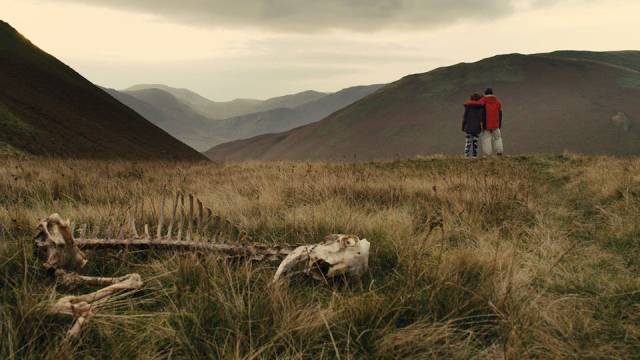 When I first started writing this blog, it was just a thing to do. My friend Steve, who built the site for me back in 2010 as an on-line CV for my editing career, told me I should post fairly regularly to keep the site active. It was a pastime, an amusing diversion… But as my editing jobs dwindled away, the blog gradually became the focus of the site and the writing took on increasing importance as a creative outlet. I doubt my two David Lynch books would ever have been published if I hadn't had the site to prod me into putting all that material into a viable form.
Looking back at the early days, my writing had a certain random quality. I was just thinking aloud about things that struck my interest. There was an element of spontaneity. For quite a while, I'd post reviews of a "DVD of the week", something which piqued my interest, or sent me off to do a little research. But as writing became a habit, the blog took on the role of an on-line journal reflecting whatever I was watching, and at some point, not entirely conscious, it strove to be a record of everything I was watching (now up to more than three-thousand reviews).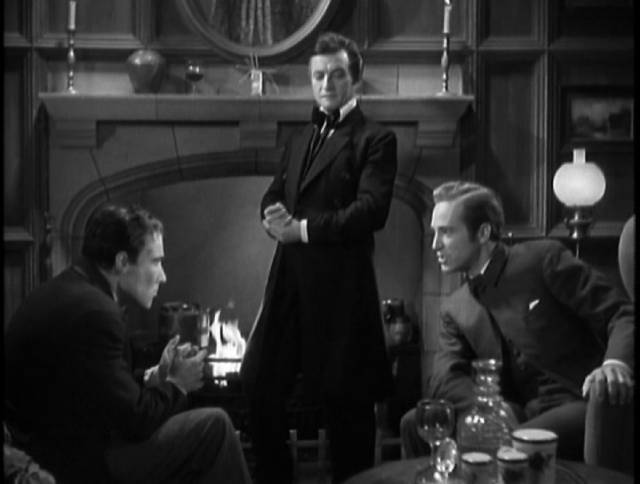 None of this involved much conscious thought, and I would occasionally make a half-hearted effort to consider what I was doing and why I was doing it. There was (and is) an undeniable element of ego; at some point what I was writing took on a dimension of self-definition – I was projecting an image and so the blog began to influence what I would choose to watch. After all, who doesn't want to appear serious? This wasn't a problem because I was able to use the writing to work out my thoughts about filmmakers like Andrei Tarkovsky, Orson Welles, Stanley Kubrick…
But over time I gradually became aware of an internal tension; part of me wants to continue using the blog to explore and expand my film-watching, but more and more (as should be clear to regular readers) I'm drawn toward and take pleasure in genre movies which so often reside in the lower depths of the cinematic pool. This isn't something new – my love of horror, sci-fi, action and suspense goes back to my earliest experience of the movies. And now so many of these movies are resurfacing on disk that it's impossible to keep up and their sheer numbers overwhelm the more serious art which part of me would also like to explore.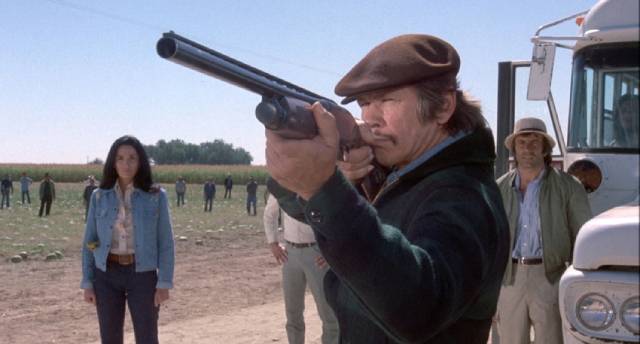 The problem, then, is one of self-discipline, and my failure to set aside the trashier side of my taste does provoke some anxiety. What impression am I making when I let a set of Jacques Rivette films sit on the shelf collecting dust, while I devote a couple of thousand words to re-releases of cheap horror movies by Bruno Mattei? Or, "worse", take time to extol the pleasures of Christoper Thies's Winterbeast or Tom Chaney's Frostbiter? It's not that I'm projecting a false image of myself, but rather that a part of me thinks I should be projecting different aspects, which are also a part of me. That anxiety-ridden part thinks an old guy like me should have set aside bad taste and embraced an intellectually and artistically serious view of cinema. It's almost as if the blog itself is judging me and finding me wanting.
But I do continue to watch a variety of films, not only "trash", so part of the problem remains what I choose to write about in the limited time I have available. I have to admit to myself that, by this stage of my life, I'm unlikely to provide any great insights into the history and art of film, so without any conscious intention, I spend my writing time on things that amuse me rather than what seems objectively important. That's not a bad thing, I guess, but it does affect the image I project and I need to come to terms with that fact – I'm not a profound critic, but remain an enthusiastic amateur whose tastes occasionally lead me down paths where I stumble across some interesting corners which may not be well-known to whoever takes the time to read my ramblings.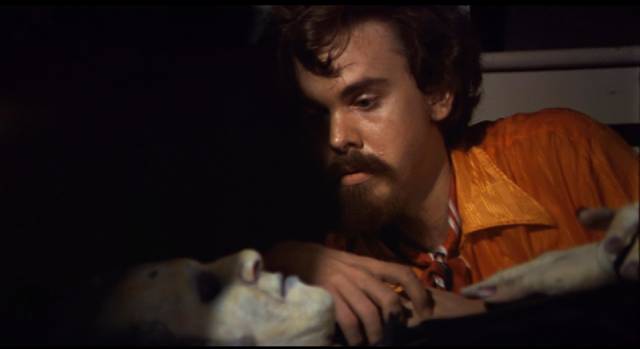 I watch movies for my enjoyment and I write about what I watch for my own amusement. If anyone else finds something interesting in this, then that pleases me because it's only natural to want to share what gives us pleasure. But I have to let go of this lingering feeling that what I'm doing here matters in any larger sense or that I need to be concerned about what anyone else thinks about my tastes and interests. I also have to accept that even when I enjoy something, I may not have anything to say about it, even though the blog continues to nag at me to acknowledge what I see, to have an opinion…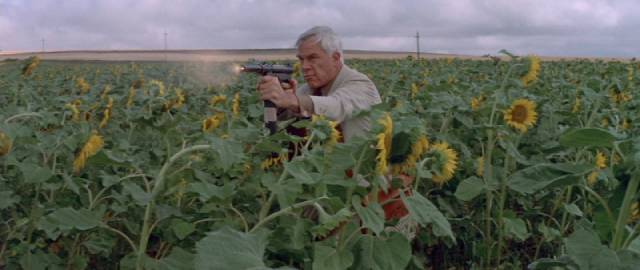 A corollary to this is that the blog has in a way become a justification for watching what I watch; if I can find something to say, then it was worthwhile after all. Even with sleazy exploitation movies there's always the possibility of making a point about the business and the lengths to which filmmakers go to produce something on the fringes … but the truth is, I really don't have much, or anything at all, to say about a percentage of the movies I watch. Sometimes I strain to find a point, at other times I quietly pass over what I've seen, avoiding dealing with the issue even as my urge for a complete accounting creates a counter-pressure…
That said, I recently started taking note of all the movies I watched over the winter months but hadn't mentioned – but there's just too much for even a brief paragraph or two about them all, so let's take a glance at what I haven't been writing about over the past few months, though perhaps in a number of cases I could have found something to say if I'd had the time and energy.
*
I certainly should have written something about David Lynch's The Elephant Man (1980), which I had found problematic when I saw it on its original release – particularly issues of class and manipulative sentimentality – but nonetheless appreciate as the first intrusion of Lynchian otherness into the mainstream, now gorgeously restored in 4K (I have the StudioCanal three-disk dual-format edition which I bought long before Criterion released their version).
I might also have said something more about David Cronenberg's Crimes of the Future (2022), though watching it again on disk merely confirmed the opinion I had from seeing it in the theatre. Also, watching Jordan Peele's Nope (2022) again simply confirmed my first impressions – it begins interestingly but gradually falls apart the more it reveals of the alien menace.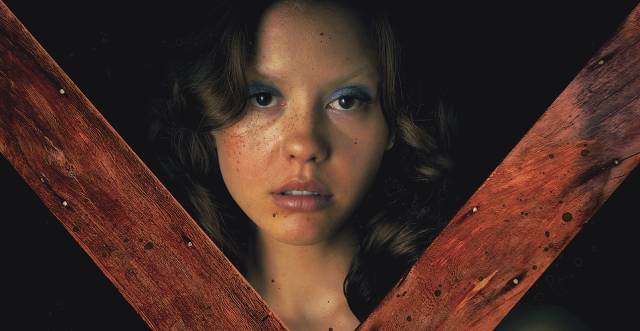 I could have offered my thoughts on Ti West's diptych X and Pearl (both 2022), in which he grafts a depiction of '70s porn movie-making onto a pastiche of Texas Chainsaw slasher tropes, then doubles back for a phantasmagorical origin story for the first movie's killer, both created as a showcase for Mia Goth's unsettling screen persona.
I finally caught up with Ben Wheatley's Sightseers (2012), the third feature of this interesting but uneven director; it's his most overt mix of comedy with unsettling violence, essentially a reworking of Mike Leigh's Nuts in May (1976) in which a socially awkward couple have a nightmare camping holiday, though here the couple aren't just awkward, they're serial killers.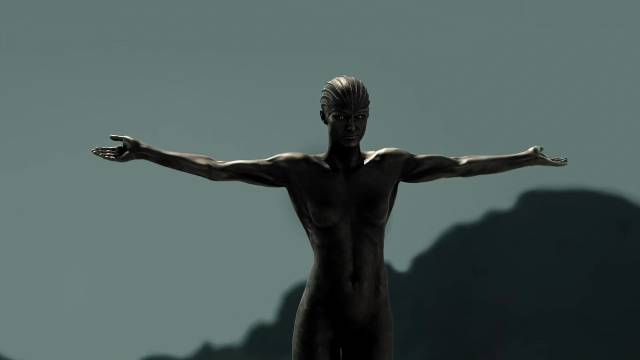 Raised by Wolves (2020) could have provided an opportunity to opine on the best and worst of Ridley Scott – the impressive visual world-building undermined by narrative vagueness and pretension – while the new version of The Stand (2020) is a reminder of how much modern apocalyptic storytelling (The Walking Dead and so on) owes to Stephen King's novel, though it remains hampered by all the religious mumbo-jumbo.
Several releases might have prompted comments about the Canadian company Black Fawn Distribution, run by Chad Archibald, a filmmaker himself. With more than a passing resemblance to Larry Fessenden's Glass Eye Pix, Black Fawn concentrates on genre movies, ranging from the self-conscious pastiche of Andrew Cymek's Astonishing Tales of Terror: Rocktapussy! (2022), in which an intrepid reporter uncovers ancient Lovecraftian evil, to the straightforward action-horror of Matthew Ninaber's Death Valley (2021), which riffs on Doom and Resident Evil, to Archibald's own interesting but much darker I'll Take Your Dead (2018), about a man who makes an uneasy living disposing of the bodies of victims of the Mob and the effect this has on his young daughter.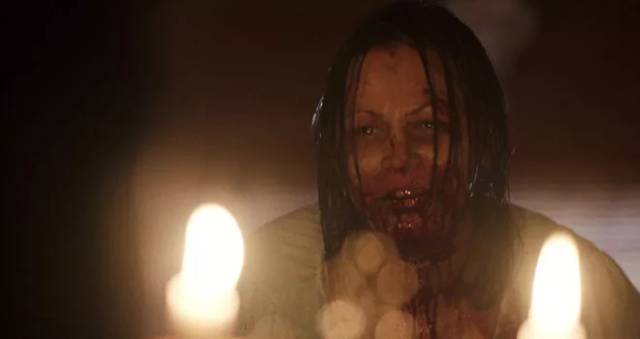 Somewhat similar is The Song of Solomon (2017), made by Stephen Biro, who himself runs the genre distribution company Unearthed Films; here he manages to wring something fresh from the well-worn Catholic horrors of possession, exorcism and the Book of Revelation. Splatter-heavy, it manages to create some effective atmosphere, anchored by an interesting performance by Jessica Cameron as the possessed girl, with an unexpected appearance from filmmaker Jim Van Bebber as one of the exorcists.
Courtesy of Kino Lorber, I watched a couple of oddities made as the Production Code was taking effect in the mid-'30s – Cecil B. DeMille's steamy adventure Four Frightened People (1934), in which a group of Americans escape a ship succumbing to the plague only to find themselves lost in the Malaysian jungle, where the veneer of civilization gets stripped away and unholy passions rear their head; and Stuart Walker's adaptation of Charles Dickens's last, unfinished novel The Mystery of Edwin Drood (1935), which fleshes out the incomplete narrative plausibly, but is most notable for Claude Rains's intense performance as the creepy, opium-addicted murderer John Jasper.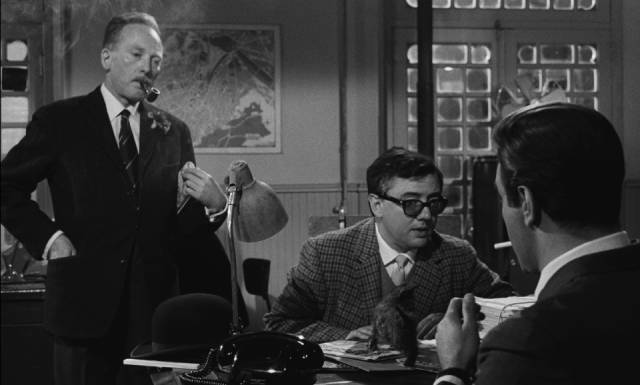 Also from Kino, I watched Lee Sholem's Tobor the Great (1954), a kid-oriented slice of Cold War sci-fi about a boy and his robot friend who take on some commie agents; Jess Franco's The Diabolical Dr. Z (1966), a key movie in his transition from earlier more conventional Gothic horror to his perverse explorations of sex, death and erotic obsessions mixed with comic book sci-fi elements; and Richard Fleischer's Mr. Majestyk (1974), which I liked a bit better this time than when I first saw it back on its original release – the setting on a watermelon farm worked by Mexican labourers is unusual, providing room for themes of racism and class exploitation, but Elmore Leonard's script grafts on a conventional story involving a psychotic mob hit man and revenge.
I also picked up Kino's Blu-ray of Michael Ritchie's Prime Cut (1972), a perverse riff on the gangster movie which I hadn't seen in many years, with cool Lee Marvin sent by his Chicago bosses to straighten out upstart Kansas City mobster Gene Hackman; Robert Dillon's script deliberately pushes elements of parody, but Ritchie and the stars (including Sissy Spacek in a striking debut performance) keep things grounded.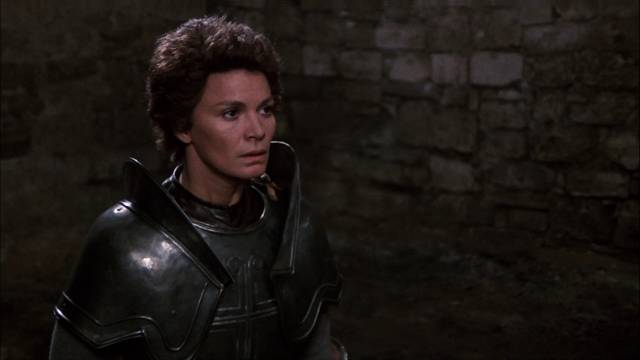 Florida Bolkan was one of the most distinctive actresses in Italian cinema during the 1970s, working in a wide range of movies from giallo to comedy to prestige productions like Elio Petri's Investigation of a Citizen Above Suspicion (1970) and Lucino Visconti's The Damned (1969), and international productions like James Clavell's The Last Valley (1971) and Richard Lester's Royal Flash (1975). She has two very different roles in Lucio Fulci's psychedelic giallo A Lizard in a Woman's Skin (1971), in which she may or may not be guilty of murder, and Gianfranco Mingozzi's Flavia the Heretic (1974), in which the tropes of nunsploitation are upended in the story of a woman's furious resistance to patriarchal repression in the Middle Ages.
Zombies feature in a pair of low-budget movies: Bob Clark and Alan Ormsby's Children Shouldn't Play With Dead Things (1972) generates some effective atmosphere while reworking George A. Romero's transformative horror as comedy, while Joe Barnaby's Blood Quantum (2019) adheres more closely to the Romero model by using a zombie outbreak to explore serious social themes, specifically environmental degradation and racism against Canada's indigenous peoples.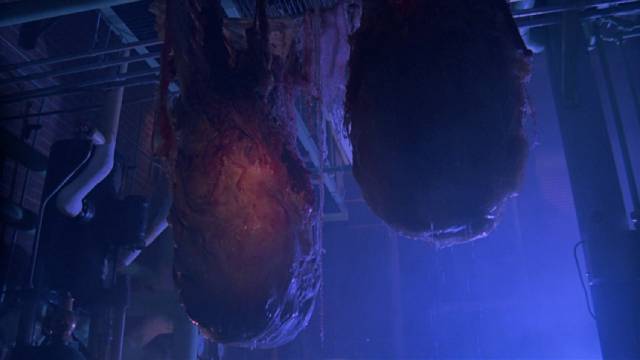 An outbreak of a different kind occurs in William Fruet's Blue Monkey (1987), with an unknown disease spreading through a quarantined hospital while a giant insect eats people and uses bodies to incubate its eggs. It's absurd but entertaining. Fruet is an interesting figure who began his career with the intense period drama Wedding in White (1972), but apparently discovered that there wasn't a lot of commercial potential in that kind of movie and quickly turned to exploitation with Death Weekend (1976) and other movies like this.
Dumb doesn't necessarily mean bad – Blue Monkey being a case in point – but David Fowler's Welcome to the Circle (2020), about a father and daughter trapped in a dangerous cult, is an incoherent mess. Occasionally unsettling supernatural elements are wasted because Fowler hasn't got a clue about basic storytelling.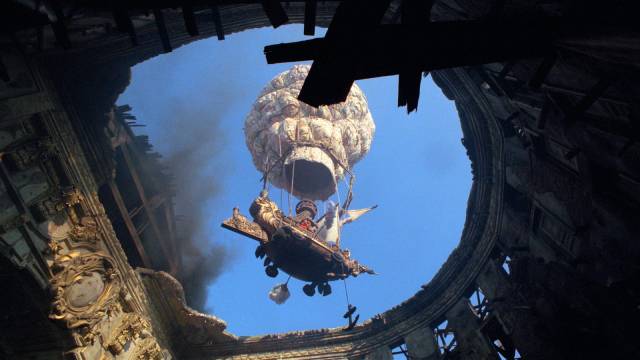 Discovering that I enjoyed Terry Gilliam's The Adventures of Baron Munchausen (1988) on Criterion's Blu-ray was probably worth a comment – when I saw it in a theatre, it was one of my least favourite Gilliam movies, seeming overwhelmed by its attention to design over narrative and straining for comic effects which left me unmoved. This time, however, I was quite entertained, a shift in response which might warrant some introspection, though I've already moved on to other things.
I rewatched Gordon Parks's Shaft (1971) and Shaft's Big Score (1972), Criterion's 4K upgrade from the Warner set I watched a couple of years ago; in the original film, Parks turned a fairly formulaic private eye movie into a radical critique of Hollywood's usual treatment of Black characters, helping to launch blaxploitation as a profitable genre, but with the second film the industry was already beginning to rein in the subversive elements, and containing Black anger within conventional boundaries.

Sergio Sollima's third and final western, Run Man Run (1968), signals the beginnings of the spaghetti western's decline by threading a prominent streak of comic exaggeration through its epic story of the Mexican revolution, which follows Tomas Milian's Cuchillo on a quest for hidden gold, repeatedly dodging seemingly inevitable death.
Francesco Prosperi's Meet Him and Die (1976) goes through the poliziottescho motions efficiently with Ray Lovelock as a cop who goes undercover with a criminal gang, but with personal ulterior motives, though his own plans are complicated by other people's ulterior motives, particularly Elke Sommer as the femme fatale.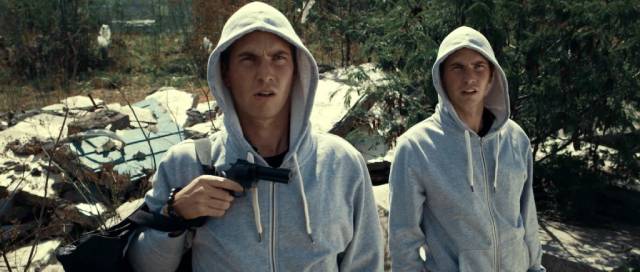 I'm a sucker for time travel stories, and found much to enjoy in Tim Van Dammen's Mega Time Squad (2018), a comedic riff on the central theme of Nacho Vigalondo's Timecrimes (2007), with short jumps through time creating a proliferation of duplicated characters involved in petty crimes in a small New Zealand town.
A similar narrative game is played more seriously in Yoon Jae-keun's Korean thriller Spiritwalker (2021), in which the protagonist struggles to regain his memory as he jumps from one body to another every twelve hours, gradually uncovering what's happening to him.
Choi Jae-hoon's The Swordsman (2020) plays effectively with familiar period swordplay tropes, giving a Korean spin on Zatoichi with a blinded master swordsman taking on numerous enemies to fight for justice.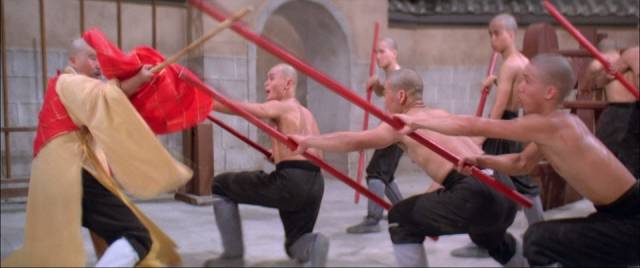 And speaking of martial arts, I should have mentioned all the Chinese genre movies I've been watching, thanks to Arrow's two hefty Shawscope sets and a couple of stand-alone releases (a double-feature starring Angela Mao and Lau Kar-leung's The 8 Diagram Pole Fighter [1984]), totalling twenty-nine movies released between 1972 and 1993. The majority are period kung-fu stories, with a few contemporary action movies tossed in, plus Ho Meng-hua's Mighty Peking Man (1977). I might have taken the time to ponder the differences between directors Chang Cheh and Lau Kar-leung, who dominate the sets, and also the evolution and decline in the genre over two decades, innovation eventually succumbing to repetition, opulent productions becoming more threadbare as diminishing box office returns lead to reduced budgets … but all of that could fill a book, so I just watched and enjoyed the movies and let them pass without mention.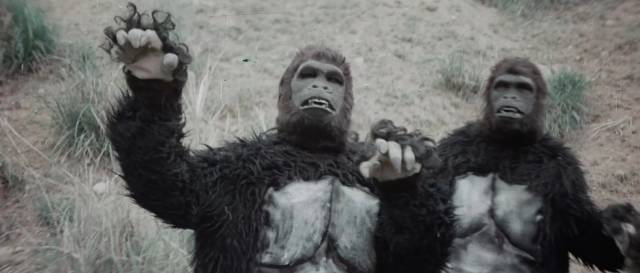 In contrast to Arrow's lavish releases, there's an AGFA double-feature disk of two movies by a director named Cheng Hou, with whom I'm unfamiliar. Shaolin Invincibles (1977) is notable for the inclusion of a pair of gorillas adept at kung-fu (along with Carter Wong, a familiar face from many more serious martial arts movies), while Seven to One (1973) is a contemporary thriller; these Taiwanese productions, mastered from very rough sources, are worlds away from Shaw Brothers quality, but those gorillas are something you don't see every day.
I could also have said something about Johnnie To's Running Out of Time (1999) and its sequel Running Out of Time 2 (co-directed by Law Wing-Cheong, 2001), again released by Arrow, a pair of action movies reflecting all the uncertainty following the return of Hong Kong to Chinese control in 1997, but I talked about that theme not long ago when I reviewed the Infernal Affairs trilogy and don't have much more to say.
*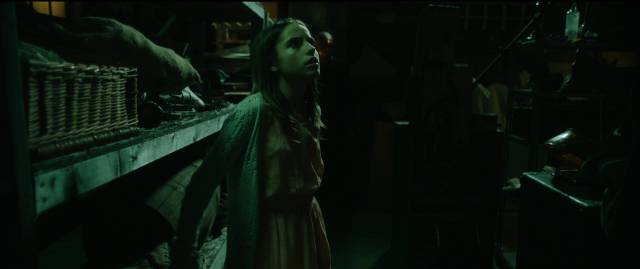 There are still quite a few more disks I haven't mentioned here, some of which I'd like to write about in a bit more depth; I'll try to get to them in the next few weeks.