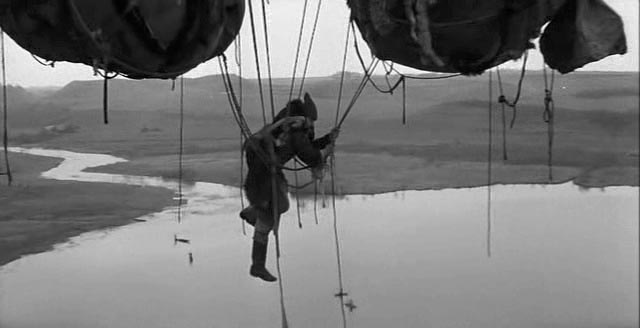 I barely got out to a theatre at all this past year. In fact, I was kind of shocked to see that I actually only went to see five movies in the past twelve months (unless you count Suspiria at the recent Goblin concert). Considering that in my heyday I might see upwards of two-to-three hundred in a year, it's almost embarrassing!
Of the five, I loved four, while the fifth was a problematic disappointment. The latter was Guillermo Del Toro's absurdly over-praised The Shape of Water – a beautifully crafted empty box of a movie; if not for Hellboy 2, it would be my least favourite among his films.
The ones I enjoyed were Paul King's Paddington 2, Armando Iannucci's The Death of Stalin, Wes Anderson's Isle of Dogs … and Stanley Kubrick's 2001: A Space Odyssey. I know I missed a lot of good movies, but I usually catch up with most of those on disk later, so my major change of habit isn't that I just don't see so many movies any more, but rather that I see them at home instead of in a theatre.
Which brings me to the usual problem with making any kind of "year's best" list: at home, I've watched close to four hundred movies this year, averaging more than one a day, from hundred-year-old silents to recent mainstream releases, so looking back over the list it's impossible to rank them all and decide which were the ten or twenty best ("best" as always being a problematic concept). In addition to that, a lot of the disks I've viewed were actually released before 2018, but were new to me, so strictly speaking the comments that follow don't always apply to "the best of 2018" except in a personal, subjective way.
So instead, I'll break my viewing up by distributor and pick just one or two titles from each that stand out for one reason or another, followed by a short list of other interesting releases which in most cases I've already written about here at some point.
*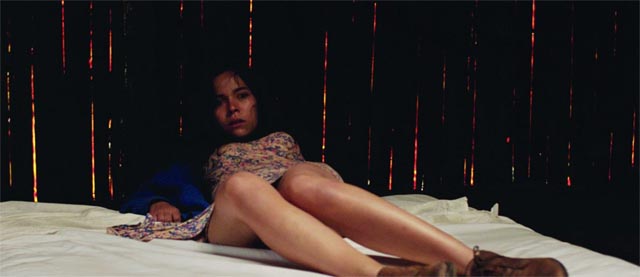 ARROW
As always, Arrow has offered a wide range of titles this year, making it difficult to focus on any one in particular, but I'll mention a couple by filmmakers I hadn't previously encountered:
I knew nothing about Justin Benson and Aaron Moorhead until Arrow released their first and third features, Resolution (2012) and The Endless (2017), in an excellent two-disk set. In addition to their commitment to suggestive, atmospheric horror (as opposed to gore and graphic shocks), these two essentially hand-craft their movies, working with small casts and creating their own disturbing visual effects. The two features here are connected by a shared location, some crossover characters, and a Lovecraftian sense of cosmic dread. (Bonus: their second feature, Spring [2014], is available on another fine Blu-ray from Drafthouse Films/Anchor Bay.)
The Untamed (Amat Escalante, 2016)
More cosmic dread here, this time in the form of an alien sex creature which awakens desire in a number of troubled characters in Guanajuato, and destroys those it ensnares. A moody Mexican drama about marital conflict, abuse and betrayal by a director better known for neo-realist social dramas, it's reminiscent of Andrzej Zulawski's masterpiece Possession (1981).
Other excellent Arrow releases: Story of Sin (Walerian Borowczyk, 1975); Bloody Spear at Mount Fuji (Tomu Uchida, 1955); The Third Murder (Hirokazu Kore-eda, 2017); The Bloodstained Butterfly (Duccio Tessari, 1971); Mulberry St. (Abel Ferrera, 2010 – included in the Arrow edition of The Driller Killer, 1979); Scalpel (John Grissmer, 1977).
There were also new releases of movies I've previously seen, in some cases many times, with worthwhile upgrades: Images (Robert Altman, 1972); Shock Treatment (Jim Sharman, 1981); Don't Torture a Duckling (Lucio Fulci, 1972); Horrors of Malformed Men (Teruo Ishii, 1969); C.H.U.D. (Douglas Cheek, 1984); The Day of the Jackal (Fred Zinneman, 1973).
*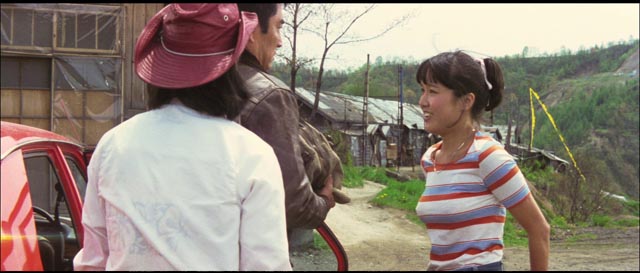 TWILIGHT TIME
A great, emotionally rich road movie from the prolific Yoji Yamada in which three strangers end up driving the country roads of Hokkaido, learning important things about each other and themselves. Yamada is a master of subtle understatement which pays off with deeply satisfying character epiphanies.
Pretty much the antithesis of Yamada, this intense, claustrophobic adaptation of a David Mamet play is all abrasive conflict and tortured souls. Director Michael Corrente resists opening the play up, yet manages to make the three-character, one-location drama cinematic.
New editions from Twilight Time of previously seen movies: Pretty Poison (Noel Black, 1968): The Incident (Larry Peerce, 1967); Play Dirty (Andre De Toth, 1968); The Hot Rock (Peter Yates, 1972); The Seven-Ups (Phil D'Antoni, 1973).
Previously unseen: Underworld U.S.A. (Sam Fuller, 1961).
*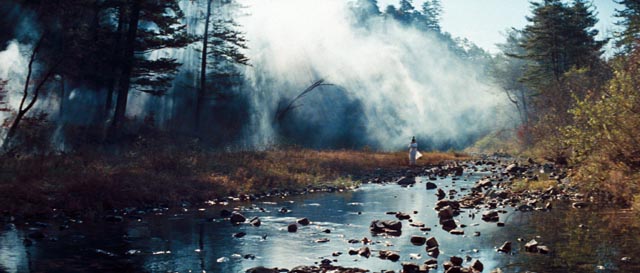 EUREKA
An Asian  trifecta from Eureka's Masters of Cinema sub-label.
Cure (Kiyoshi Kurosawa, 1997)
Kiyoshi Kurosawa's oblique serial-killer movie remains one of his enigmatic best, risking audience irritation as it refuses to offer any easy solution to a narrative in which violence passes from person to person like a virus.
A gorgeous restoration of the full-length cut of King Hu's martial arts ghost story helps to restore it to its rightful place as one of his masterpieces, alongside A Touch of Zen (1971), and as one of the great Chinese period films.
One of just three surviving films by Sadao Yamanaka, who died young after being inducted into the Japanese military in the late 1930s, Tange Sazen: The Million Ryo Pot (1935) is set during the Shogun period and intricately weaves together multiple characters from every level of society. The assurance with which Yamanaka handles the material makes the loss of most of his work that much more painful.
*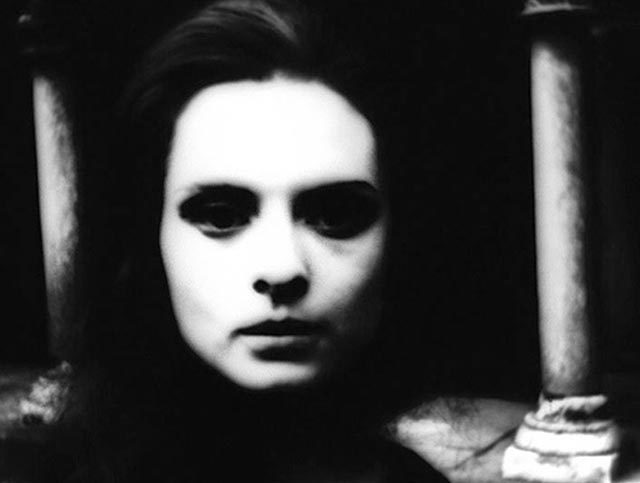 SEVERIN
A typically idiosyncratic film from Richard Stanley, The Otherworld (2013) explores a range of eccentric people drawn to live near Montségur, a location in France which seems to border on other dimensions, triggering mystical experiences. Not quite as satisfying as Stanley's earlier documentary, The Secret Glory (2001), which inspired this later film, but Stanley is always a fascinating figure and in The Otherworld he exposes more of himself than in any of his previous works.
I doubt if there's ever been another case of a dull commercial project inspiring such a wonderfully creative "making of" as this, a mysterious, dreamy meditation on filmmaking and vampirism shot on the set of Jess Franco's clunky Count Dracula (1970). Portabella finds poetry among the dross, evoking memories of Carl Dreyer's Vampyr (1932) with expressionist black-and-white images which seem to have been transmitted from another dimension.
Other Severin releases of interest: The Changeling (Peter Medak, 1980); Threads (Mick Jackson, 1984); Feed the Light (Henrik Möller, 2014); Cathy's Curse (Eddy Matalon, 1977).
*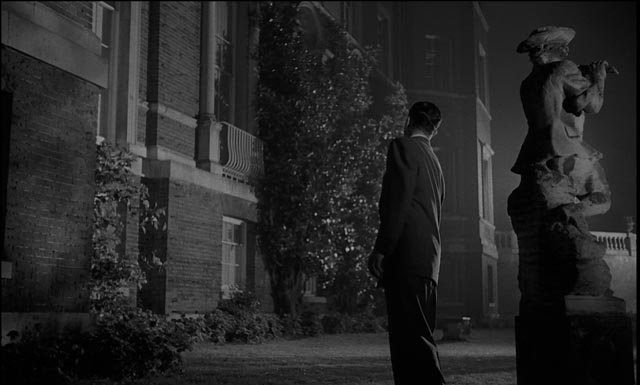 INDICATOR
I've recently stepped up my purchases of Indicator Blu-rays from Powerhouse Films in England, confident in the quality of their releases and drawn to an enticing range of titles. This relatively new company joins Arrow and Criterion at the top of the heap – though while Criterion still aspires to curate the cinematic canon, Indicator like Arrow aims for a broader mandate, as concerned with unearthing obscure and forgotten commercial productions as much as with making acknowledged masterpieces accessible.
This release covers both bases – recovering a small, commercially unsuccessful movie which disappeared for forty-odd years after its initial brief theatrical release, which is a darkly satirical masterpiece demanding rediscovery. Actor Alan Arkin made his directorial debut with this Jules Feiffer-scripted black comedy about the madness permeating American culture which surfaces over and over again in eruptions of violence. As pertinent now as it was during the chaotic years of upheaval in the late 1960s.
Night of the Demon (Jacques Tourneur, 1957)
I've only scratched the surface of this substantial release of Jacques Tourneur's atmospheric adaptation of M.R. James' 1911 short story "Casting the Runes", which recalls his work with Val Lewton in the 1940s. The two-disk set includes every variant version of the film: the full-length pre-release British cut and the U.S. reissue which are both roughly 96-minutes long – both are also presented in two different aspect ratios (1.66:1 and 1.75:1) – and the original British and U.S. theatrical releases (both around 82-minutes). There are slight differences between the British and U.S. cuts, most notably in altered title sequences – the U.S. title is Curse of the Demon. There's a commentary by Tony Earnshaw (who wrote a book about the film's production), and multiple featurettes exploring the production, the differences among the various versions, and the controversies around Tourneur's original intentions and the influence of producer Hal E. Chester on the final shape of the film – particularly their disagreements over the explicit depiction of the demon. There's no question that Chester lacked Lewton's taste and restraint, and the quality of the demon puppets is problematic, but I think I'd miss the visualization of the medieval-style monster if it had been left to mere suggestion.
Other excellent editions of great and perhaps not-so-great-but-interesting movies from Indicator: The 5000 Fingers of Dr. T (Roy Rowland, 1953); The Deadly Affair (Sidney Lumet, 1967); The Reckoning (Jack Gold, 1970); Charley Varrick (Don Siegel, 1973); The Collector (William Wyler, 1965); The Mind of Mr. Soames (Alan Cooke, 1970).
In the current cue to be watched: three box sets of Hammer horrors and thrillers, two box sets of William Castle movies, Sidney Lumet's The Anderson Tapes (1971), Peter Medak's A Day in the Death of Joe Egg (1972), Michael Powell's Age of Consent (1969), Silvio Narizzano's Georgy Girl (1966), Bryan Forbes' The Wrong Box (1966), Albert Finney's Charlie Bubbles (1968), Fritz Lang's Ministry of Fear (1943) and Tony Richardson's The Border (1982).
*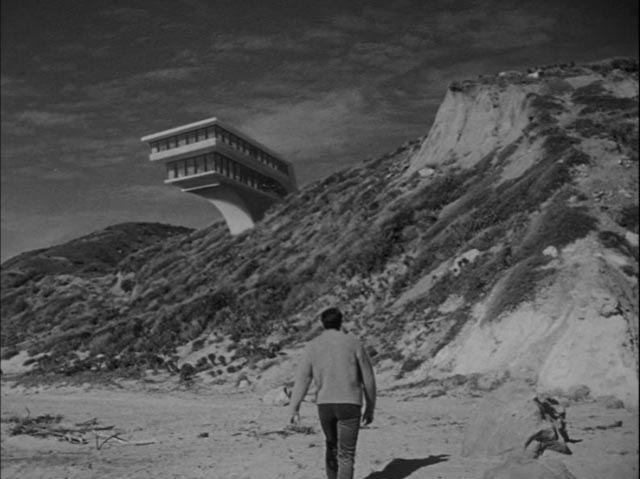 KINO LORBER
My most significant Kino Lorber acquisitions this year have been several classic television releases, in particular the two seasons of The Outer Limits (1963-65), still my favourite of the great anthology shows of that era. The first season was only supplemented with multiple commentaries, but KL made up for that in the second season set, including commentaries, multiple interviews with actors who appeared in the series and with critics and behind-the-scenes personnel. There are also variant cuts of the pilot episode and Joseph Stefano's pilot for The Unknown, which wasn't picked up as a series, but was reworked as the season one episode The Forms of Unknown Things.
Stefano's The Ghost of Sierra de Cobre (expanded from the TV pilot The Haunted, 1964) is an interesting curiosity, while the two Kolchak made-for-TV features, The Night Stalker (1972) and The Night Strangler (1973), provided a pleasant shot of nostalgia. Still in the KL cue: Paul Wendkos' The Mephisto Waltz (1971), which I've never seen, and Robert Aldrich's The Killing of Sister George (1968), which I have only the vaguest memories of.
*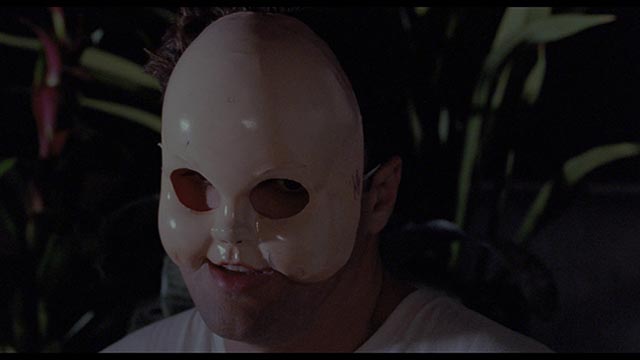 VINEGAR SYNDROME
I've slowly been sampling the output of Vinegar Syndrome and particularly enjoyed Alexander Cassini's Star Time (1992), a mix of underground social critique and serial killer horror. I also finally got to see John Hough's Incubus (1982), which received terrible reviews on its first release and quickly disappeared. Hough had been a successful director of genre films since the early 1970s (Twins of Evil, The Legend of Hell House, Dirty Mary Crazy Larry, Escape to Witch Mountain, Return from Witch Mountain, The Watcher in the Woods), but this adaptation of a Ray Russell horror novel was a bit too outré – and flawed – to please a mainstream audience. The script by George Franklin is full of interesting hints that never quite emerge clearly in the narrative. The story of a sex demon preying on a small town makes for some disturbing images and dialogue, but the commercial dictate that slasher tropes be included introduces a few confusing inconsistencies – and the conclusion fudges the distinction between incubus and succubus. But perhaps the most unsettling thing about it is the dead-serious presence of John Cassavetes as the town doctor protagonist delivering dialogue about giant penises and three-pronged sperm. There are also subtle, unspoken suggestions of something in his past which give his relationship with his teenage daughter a creepy tone more disturbing than the overt supernatural horror.
*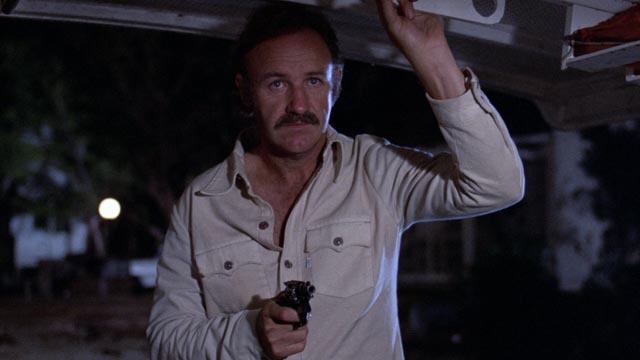 WARNER ARCHIVE
I haven't kept up with Warner Archive, so I don't know when they changed their mandate. Originally conceived as a burn-on-demand service which enabled them to make more back-catalogue titles available at a (supposedly) affordable price, they used to sell only DVD-r editions, but then a few years ago, they began to offer Blu-rays. These started turning up in local stores and appear to be full-fledged BDs, not BD-r. Which seems to negate the original intention. Not that I'm complaining, though they do tend to be a bit expensive. Still, I appreciate having excellent copies of a couple of old favourites – Arthur Penn's Night Moves (1975) and Wolf Rilla's Village of the Damned (1960).
*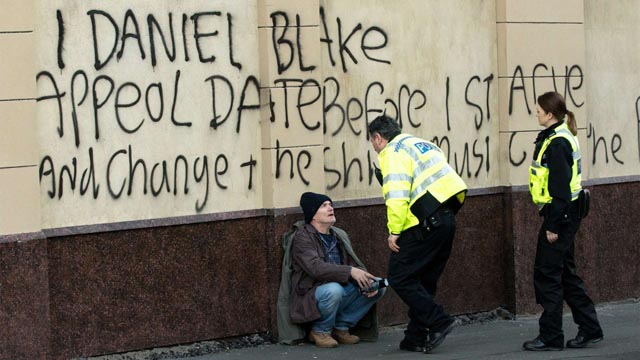 CRITERION
And then of course there's Criterion, who as always released a wide range of great movies in impressive editions. It's tough to narrow down to just a couple of titles – this year they gave us Fassbinder as actor in Volker Schlöndorff's Baal (1970) and as director with his epic television production Eight Hours Don't Make a Day (1972-73), both of which enlarged our perception of this already larger-than-life artist. There was the double hit of Romanian new wave with Cristian Mungiu's Beyond the Hills (2012) and Graduation (2016); an impressive restoration of Andrei Tarkovsky's medieval epic Andrei Rublev (1966); a gorgeous restoration of Michael Powell's A Matter of Life and Death (1946); the Technicolor glory of John Murray Anderson's revue feature King of Jazz (1930); Victor Erice's mysterious exploration of memory and childhood El Sur (1983); Panique (1946), Julian Duvivier's bitter adaptation of a Georges Simenon novel; and Robert M. Young's still-pertinent depiction of American racism The Ballad of Gregorio Cortez (1982) … But I'll settle on a couple of very different releases here:
Ken Loach returned after a brief "retirement" with this devastating dissection of the social and psychological costs of British austerity in the wake of the financial crash of 2008. Working with frequent writing collaborator Paul Laverty, Loach depicts the pitiless war waged by the Conservative government on the poor and working class, finding universal themes in the precisely observed personal experiences of one aging man who becomes trapped within a social services bureaucracy designed to exclude anyone in genuine need. It's a harrowing, emotionally intense film … Loach at the peak of his powers.
This set, like 2015's Eclipse release of four movies by Julien Duvivier from the '30s, seeks to restore the reputation of a French director who was all-but-buried by the disdain of the nouvelle vague critics and directors. Claude Autant-Lara represented everything they hated about the French "cinema of quality" – elegantly produced literary adaptations designed to appeal to the bourgeoisie. But it turns out there's something a little less comforting about Autant-Lara's wartime films; yes, they're very literary, and they look back to earlier times to avoid any direct address to the state of the country under Occupation. But they centre on female characters and, through them, issues of class and gender, occasionally offering pointed criticisms of the bourgeoisie who were willing to make accommodations with the occupiers. (In many ways, these films share themes and attitudes with Robert Wise and Val Lewton's de Maupassant adaptation Mademoiselle Fifi, made around the same time.)
*
This year, I scaled back my purchases of BFI release to almost nothing. This was largely due to changes in Amazon UK's shipping policy which had the effect of increasing the cost of items ordered from England. On top of that, ordering directly from the BFI is ridiculously expensive (compared to, say, Arrow or Indicator). Although I did buy copies of the dual-format editions of Kevin Brownlow and Andrew Mollo's It Happened Here (1964) and Richard Lester's The Knack (1965), I haven't got around to watching either of them, so can't officially include them here.
*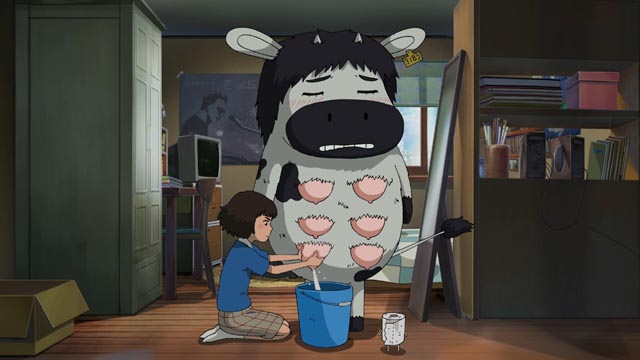 Miscellaneous
There were a number of strays scattered through my viewing this year, which should be mentioned. From the silent oddity Trapped By the Mormons (Harry B. Parkinson, 1922) to Paul Thomas Anderson's elegant dissection of sexual and emotional repression in post-war England, Phantom Thread (2017); from Petra Epperlein's very personal noir-inflected documentary of life in Communist East Germany, Karl Marx City (2016), to a trio of documentaries about German film history: Rüdiger Suchsland's From Caligari to Hitler (2014), which follows Siegfried Kracauer's thesis that Weimar cinema signaled the coming rise of Fascism in the '20s, and Hitler's Hollywood (2017), which examines the confluence of popular entertainment and propaganda under the totalitarian reign of the Nazis; and Felix Moeller's slightly less successful Forbidden Films (2014), which examines the on-going debate about whether screenings of movies produced during the Nazi period should be permitted in public today.
In animation, there was Makoto Shinkai's Your Name (2016), a fantasy which balances an epic narrative scale with the emotional intimacy of a teen romance, and the wonderfully deranged invention of Chang Hyung-yun's Satellite Girl and Milk Cow (2014).
In 3-D, there were restorations of Arch Oboler's plodding sci-fi The Bubble (1966) and Julian Roffman's mix of horror and psycho-drama The Mask (1961), both of which provided interesting visual experiences regardless of dramatic shortcomings.
I got quite a bit of pleasure from a variety of horror/fantasy movies: Ari Aster's much-praised Hereditary (2018), Alex Garland's visually rich Annihilation (2018), Gore Verbinski's overblown but inventive and disturbing A Cure For Wellness (2016) and Alex de la Iglesia's funny and nasty assault on religious pieties Day of the Beast (1995).
And finally, I revisited the Marx Brothers first five features on Blu-ray. I've always preferred the movies they made at Paramount to their bigger, more polished work at MGM, because these scrappy productions give full-rein to their anarchic assault on the status quo. They respect no authorities, no proprieties, and jab their comic fingers in the eye of every self-important representative of the establishment they encounter. The prints are worn and ragged, but the comic attitude is as sharp and pertinent now as it was ninety-odd years ago.