Continuing my comments on disks watched in the past two months but not previously covered in the blog: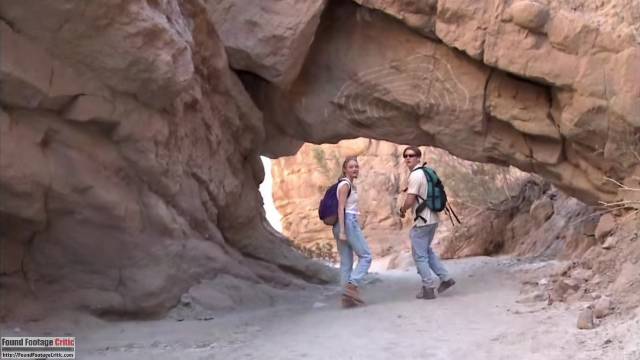 20th Century Fox
Here's more evidence of Ridley Scott's continuing decline – not only is he making dire Alien prequels and producing the travesty of Blade Runner 2049, he's putting his name on a pointless throwaway like Justin Barber's Phoenix Forgotten (2017). This relentlessly unimaginative found-footage movie begins with a teenager recording a UFO sighting (well documented from 1997 in Arizona and New Mexico); he and his friends head off into the desert to see what they can find, mysteriously disappearing. Years later his younger sister sets out to make a documentary about him … and finally, by pure coincidence, discovers his lost camera which still contains a playable tape, despite having been badly damaged and burned. The tape contains tedious Blair Witch-type walking and bickering, ending with … something. Shaky, loud, lights flashing … apparently the kids were sucked up by a flying saucer. Or something. Vague and pointless, it's this kind of thing which makes people dismiss the whole found-footage genre.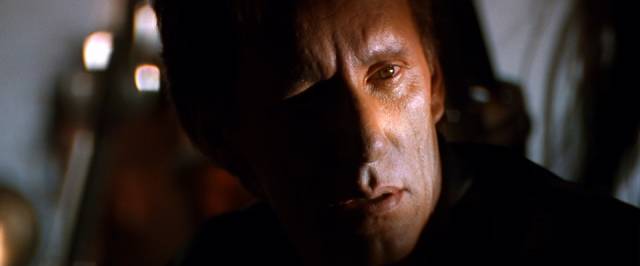 Twilight Time
It had been a while since I last saw John Carpenter's Vampires (1998), a movie from what I think of as his second-tier period – from Prince of Darkness (1987) to Ghosts of Mars (2001) – movies which might be enjoyable, but don't live up to the promise shown as he went from Assault on Precinct 13 (1976) to The Thing (1982) and Big Trouble in Little China (1986). Vampires is essentially a western, with James Woods and his ragged band scouring the plains for nests of bloodsuckers to exterminate; in fact it's a kind of mirror-image companion to Kathryn Bigelow's Near Dark (1987). It lacks that film's emotional depth, sticking to a comic book surface of action and violence, but Carpenter gives it some gritty B-movie energy and the cast headed by James Woods is very good.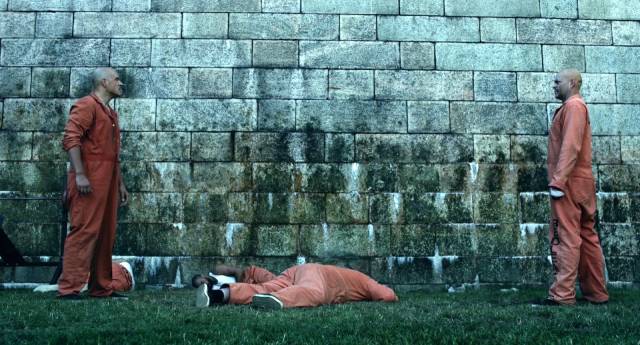 RLJEntertainment
I really liked S. Craig Zahler's Dragged Across Concrete (2018), and his first feature Bone Tomahawk (2015) almost as much – these movies take their time, they let you settle into a sense of place and learn about their characters as they become immersed in increasingly dangerous situations which force difficult choices on them. So naturally I had to see his second feature, and I recently found a used copy in a local store (highly recommended by the store owner). Zahler applies his dense, leisurely style here to the prison genre: the title Brawl in Cell Block 99 (2017) is an obvious reference to Don Siegel's classic Riot on Cell Block 11 (1954), but Zahler isn't interested in a reformer's fight for change. His movie begins as a fairly realistic crime saga about a decent man forced by hard times to accept a friend's offer of work as a drug courier. But inevitably he gets in too deep, things go wrong and he ends up in prison. Pressured by threats to his pregnant wife, he has no choice but to carry out a hit on the inside, but first he has to get into the notorious high-security Cell Block 99, presided over by a sadistic warden, but run by the inmates … which he does by becoming increasingly violent. The realism slips away and the movie becomes a phantasmagoric descent through the circles of prison hell, with the "hero" trying to hold onto his soul as he becomes a virtually unstoppable monster. Zahler's film is excruciatingly violent, at times really hard to watch, but Vince Vaughn manages to maintain viewer sympathy despite the gruesome things he ends up doing.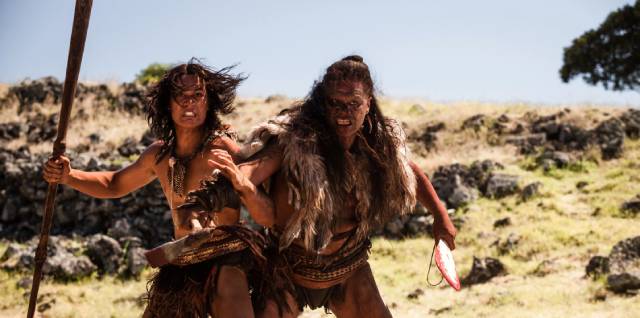 Magnet/Magnolia
Some movies can be thoroughly generic yet still satisfy; others can be so generic that they seem completely irrelevant. Such is Simeon Halligan's The Blood Lands (2014), technically proficient, with decent performances … yet little more than a pale echo of Ils (Them, 2006) and The Strangers (2008), which generates some tension before petering out into a totally nonsensical ending. An English yuppie couple buy a remote Scottish farmhouse and on their first night they're attacked by a group of hulking men wearing pig masks; fear leads to bursts of violence … but in the end it turns out it was just some Scottish locals who resented the English taking over the property because it somehow reminds them of the centuries-old oppression the Scots have suffered under English rule. Toa Fraser's The Dead Lands (2014) is also about tribal conflicts, but benefits from a less familiar setting – pre-contact New Zealand – and a more involving story. When all the men of a boy's tribe are killed, he seeks revenge and tracks the rival tribe's warriors into the Dead Lands, an area whose people all disappeared overnight and which is reputed to be inhabited by a flesh-eating demon. He finds the demon – the sole survivor of the original inhabitants – and enlists his help. As the pair track and gradually kill off the war party, the boy gains strength and confidence as a warrior, and in the end tries to break the cycle of violence and revenge. Brutal and at times poetic, shot in the Maori language, The Dead Lands is an epic glimpse of a vanished world.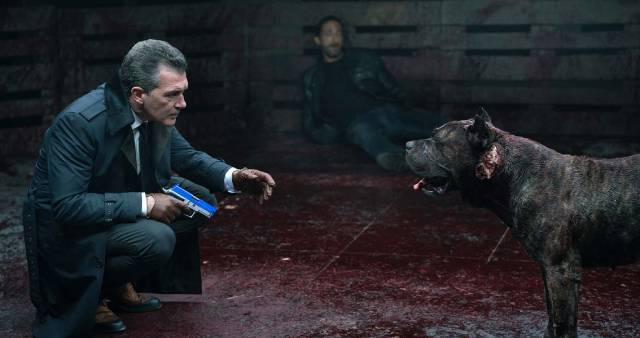 VVS Films
You could say that it's rather sad, even pathetic, to see Sylvester Stallone returning at age 73 to play again a character first seen thirty-seven years ago. In Ted Kotcheff's First Blood (1982), Rambo was a PTSD-afflicted Vietnam vet for whom the post-war U.S. had no use; in the sequels he became a more generic, virtually invincible action figure cut loose from his psychological origins and transformed into a righteous avenger. There was a twenty year gap between the third and fourth Rambo movies and the world had changed a lot – geopolitics made it more difficult for the character to fit comfortably into U.S. global interests and Rambo became a mythic opponent of tyranny in Rambo (2008), set in Myanmar, and now in Rambo: Last Blood (2019) it's a matter of family as he takes on a Mexican cartel which abused and killed his god-daughter. Both of these movies are lean, stripped-down exercises in violent excess, with Stallone grimly determined as he slaughters hordes of bad guys. They get the job done, but I'd hoped for a bit more from Last Blood because it was directed by Adrien Grunberg who had played much more creatively with the genre in Get the Gringo (2012). Paul Solet plays with genre in more entertaining ways in Bullet Head (2017), a movie which begins with a slightly absurd premise, but follows that premise without wavering: essentially it's Reservoir Dogs with a real dog. After a botched bank robbery, three criminals hide out in an abandoned industrial building. As they bicker amongst themselves, with the cops prowling around outside, we get flashbacks to their pasts which make each of them sympathetic despite their bad choices. We also get the life story of a dog found by the real villain as a pup, harshly trained to be a fighter, and left for dead in the building after losing a fight. The dog is insanely vicious – but its life reflects those of the criminals and eventually it forms a kind of bond with the sole survivor when the villain shows up. A bleak and hopeless story steeped in violence, it suggests that treating people and dogs badly inevitably leads to alienation and violence … but there's always a possibility, however slim, of redemption.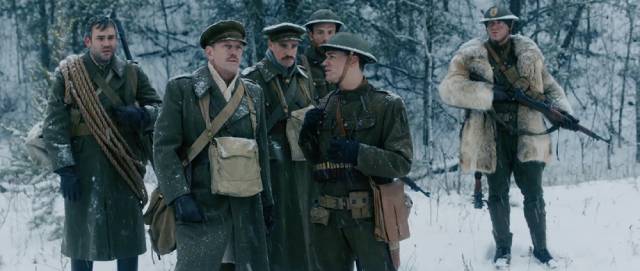 Raven Banner
There must have been something in the air in 2017 – that year produced two giant-ants-in-the-desert movies, Ron Carlson's entertaining Dead Ant with a washed up rock band facing off against big bugs on the way to a music festival, and Marko Makilaakso's It Came from the Desert. In comparison, the latter is less entertaining, largely because its characters are less engaging – a couple of brothers vying for a win in a dirt bike race which happens to be held near an abandoned government research station where giant ants were being bred until they escaped and killed all the scientists. Based on an old video game, it spends less time on the characters and more on a lot of running around and repetitive encounters with the bugs. While both those movies reference the venerable '50s giant bug genre, Leo Scherman's Trench 11 (2017) aims for the currently more overplayed zombie genre, sub-division war zombies. I actually picked this up mainly because it was produced locally here in Winnipeg. There are better war zombie movies (the Outpost series, 2008-13) and bigger ones (Overlord, 2018) and more insanely inventive ones (Frankenstein's Army, 2013), but the main interest here is that it's set during World War One. A bit threadbare, it does make fairly good use of its limited trench/tunnel set, but it unfortunately doesn't add anything much new; the zombies are German soldiers infected with parasites developed by a mad scientist who wants to unleash them on the world as Germany loses the war. The mixed British, Canadian and American unit sent to blow up the tunnels bicker among themselves and gradually succumb to the infection … but the big question that hangs over the movie is: wasn't the war hellish enough without adding zombies?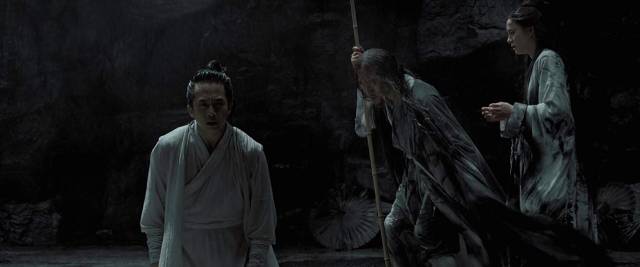 Well Go USA
This company has become the major distributor of Asian genre movies, their range so broad that it's hit and miss whether you get something worth watching. Jason (Joo-hwan) Kim's The Divine Fury (2019) got mixed reviews, but it gets points for taking an unexpected approach to over-familiar material. A boy loses his Catholic faith when prayers don't save his father's life. He grows up to be a successful mixed martial arts fighter who is unwillingly recruited by a priest to help fight a rising tide of possession. As the priest intones the exorcism prayers, the hero kicks demon ass. It definitely falls on the pulpier side of exorcist movies, but the martial arts are entertaining … and of course the battle helps the hero resolve his conflicted feelings about God and the Church. Much classier is Zhang Yimou's most recent historical martial arts fantasy. How the social realist Zhang ended up doing these epics (Hero [2002], The House of Flying Daggers [2004]) is a puzzle, but he's really skilled at it. Shadow (2018) is paradoxically austere and lush at the same time, and seems to be a determined effort to atone for the international fiasco of The Great Wall (2016). A sombre tragedy with a colour scheme so muted that much of it is virtually black-and-white, it once again deals with characters caught up in palace intrigues and war between kingdoms. Factions at the palace are working to undermine an uneasy peace between two kingdoms and a dying commander uses a double to end the coming conflict. There's treachery, betrayal, madness and some spectacularly choreographed martial arts action. The style keeps you at an emotional distance from the characters, but it's a gorgeous visual spectacle.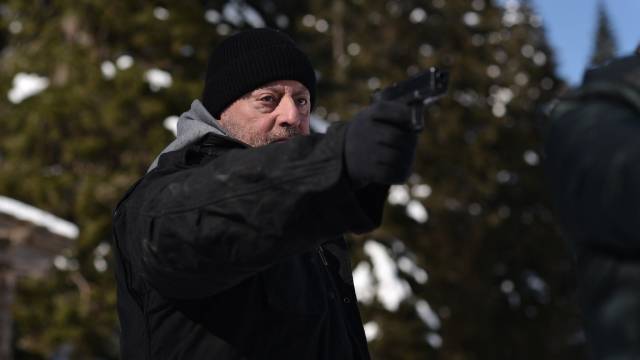 Screen Media Films
I picked up Frederic Petitjean's Cold Blood (2019) because it stars Jean Reno in a role which seems like an older, tireder Leon, a hit man exhausted by too many years taking lives. After a hit in a sauna, he retreats to a remote part of Washington State and a cabin on a frozen lake. One day his peace is broken by the arrival of a young woman injured in a snowmobile accident. Against his better judgment, he nurses her back to health. As the movie bounces around in time and back and forth between the cabin, a Washington cop looking for the sauna killer, and a lone man on the woman's trail, Petitjean fills in a story which gradually sinks beneath the weight of absurd coincidences. Reno is his usual watchable self, so much older and craggier now, and cinematographer Thierry Arbogast revels in the winter landscapes – it's a French movie, shot in English, set in Washington and filmed on location in Ukraine.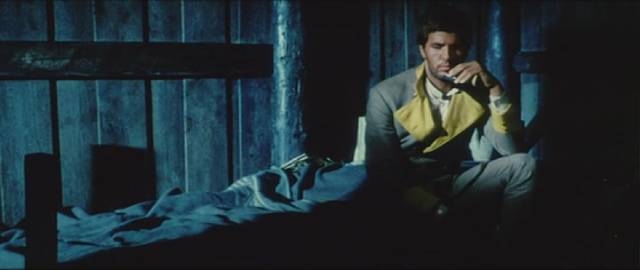 Mill Creek
This company used to release big sets of movies – fifty to a package – gathering together often unwatchable old transfers of public domain titles at bargain prices. They've gradually improved with the move to Blu-ray, though transfers can still be a bit rough, releasing not only the '90s Gamera trilogy but also Orson Welles' The Lady from Shanghai. They've been putting out a lot of spaghetti western double features in the past few years, lesser known, more routine movies. For no particular reason other than that it was there, I picked up Fort Yuma Gold (1966), by Giorgio Ferroni (best known for Mill of the Stone Women, 1960), and Gatling Gun (1968), by Paolo Bianchini. As in many spaghetti westerns, the Civil War hangs over both movies – in Fort Yuma Gold a former Confederate prisoner is recruited to stop a renegade commander and his men attacking … well, Fort Yuma, for the gold. In the latter, a bandit kidnaps the inventor of the Gatling gun along with his prototype and a Union intelligence officer has to find him before the weapon is sold to the South. Both movies are entertaining in a totally routine way.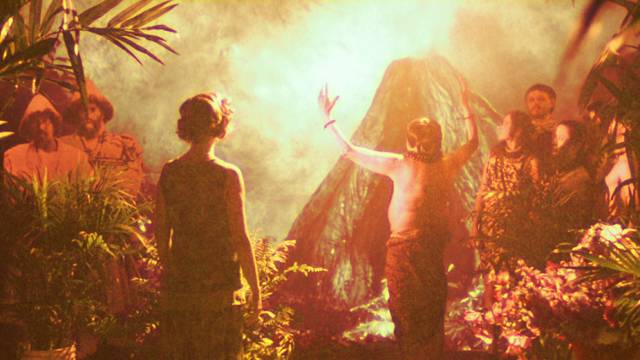 Mongrel Media
I'm not a huge fan of the work of Winnipeg's international favourite Guy Maddin – my tolerance for irony has its limits and that's always been the driving force of his project to create a kind of alternative cinematic universe from the detritus of our memories of what silent and early sound cinema seemed like when the only access we had was battered and faded prints usually run at the wrong speed. His films are a form of intellectual play, a synthetically constructed palimpsest of that fragmentary history, and none more so than The Forbidden Room (2015, co-directed with Evan Johnson). Extending the technique of something like his short film The Heart of the World (2000), with its rapid, jarring editing, mere suggestions of scenes interspersed with bits of declamatory text, to a full two hours results, for me at least, in perceptual exhaustion. Interweaving residual fragments of lost movies recreated from memory (or rather imagination), the film emerges from the dire situation of a group of men trapped in a sunken submarine and as they each recount stories it shoots off in various directions but always circles back to the submarine as they search for a way out. Maddin's style here reminds me a bit of Joseph Cornell's Rose Hobart (1936), but that film's rapturous deconstruction of a star's image through montage was grounded by its source material; Maddin, on the other hand, constructs his material from scratch, ultimately referring to nothing but itself. Some critics say that if you don't love Maddin you don't love (or understand) cinema … so, sadly, I have to confess to a deep, enduring inadequacy and accept my status as a mere dilettante unworthy of the art.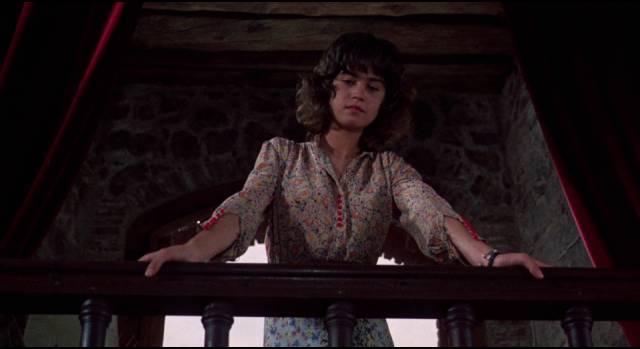 Indicator
But my personal inadequacies notwithstanding, watching Michelangelo Antonioni's The Passenger (1975) again after many years was quite exhilarating. This may well have been the first Antonioni film I ever saw, so I originally came to it with no context and no preconceptions. Now, of course, I can see how it fits into his larger body of work – its structure echoes the search in L'Avventura (1960), a quest which gradually loses sight of its object, turning inward as the characters discover that they don't really understand themselves and their place in the world. Jack Nicholson's reporter takes another man's identity to escape his own existence which is steeped in bad faith, only to discover that (as Buckeroo Banzai was fond of saying) "wherever you go, there you are". He can't escape himself and his quest leads to a literal dead end.