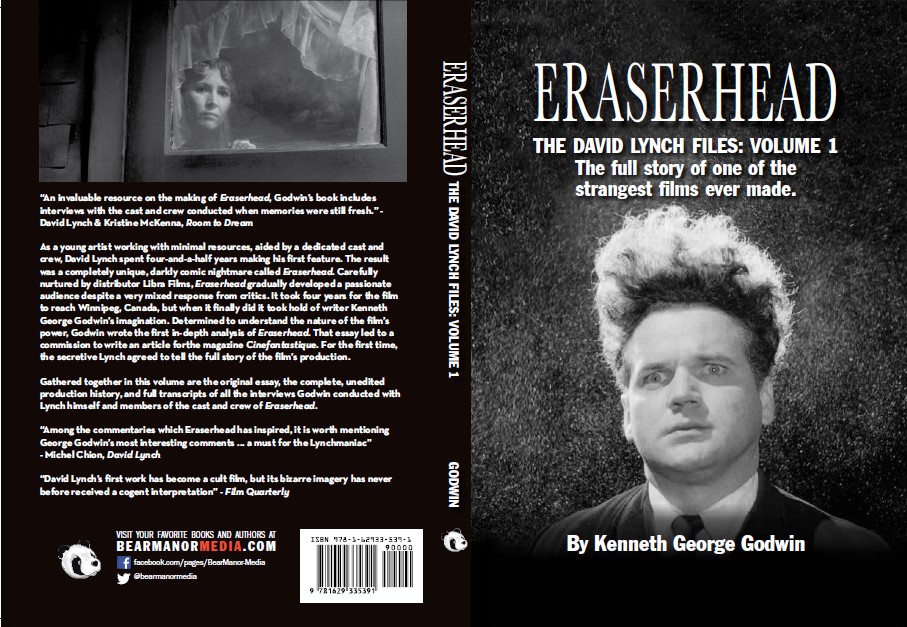 Well, I finally returned to work this week after eight-and-half months of blessed freedom. Apart from the physical recovery from the surgery and the ensuing physiotherapy, I've had a very satisfying "medical vacation". Adjusting to a work schedule is already exhausting, not least in that the job plus commute will be taking a ten-hour chunk out of every weekday … time which I've gotten used to spending on more pleasurable pursuits.
It turned out to be even more useful than expected that all the bureaucratic nonsense dragged my leave out for almost two months longer than anticipated. The final stretch has been productive in ways I'd never have dreamed.
In December I started communicating with a company named BearManor Media about my two self-published ebooks recounting my experiences with David Lynch back in the early 1980s. The publisher expressed interest and early in January we had an agreement. I spent the next month-and-a-half working (long distance) with the typesetter/designer. It's been a surprisingly quick and pleasant process – aided by the fact that much of the preliminary work had already been done when I produced my own editions.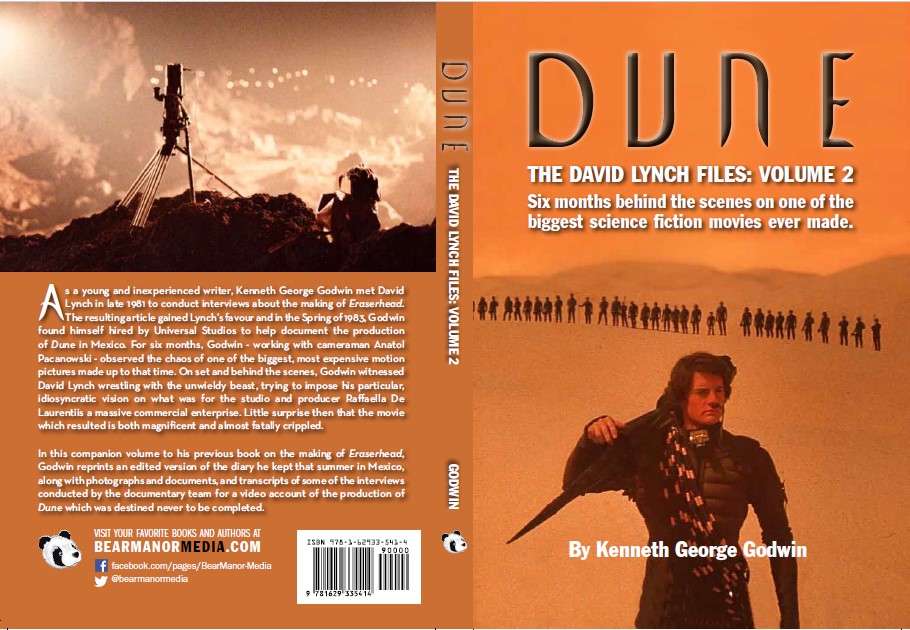 Re-reading both books for proofreading purposes has been interesting. Apart from the embarrassment of discovering that I hadn't caught several dozen typos in each of my own ebook editions, I found myself vividly reconnecting with my younger self and experiences which probably had a great deal to do with shaping who I am today, though my encounters with David Lynch didn't lead directly to the various career paths I subsequently found myself following. Eraserhead and Dune have been a deeply embedded part of my life for four decades and I feel great affection for both movies, and for the remarkable generosity David Lynch showed me over a period of three years.
And now those experiences have been given renewed life thanks to the folks at BearManor Media, who just this week released the two books in really nicely designed editions, in both hardcover and paperback. My David Lynch Files, volumes one and two, are now available directly from BearManor Media and also from Amazon. It seems kind of unreal, the sudden culmination of something which began almost forty years ago. Pretty remarkable when I think back to the old days when I used to write novels on a small portable typewriter and send the manuscripts off to various publishers who would then reject them six or so months later with a terse form letter.
I hope my observations and experiences from that time will prove interesting to readers today who are familiar with David Lynch and his remarkable body of work – almost all of which came after what is written about in these two books, from a time when he was still little known.