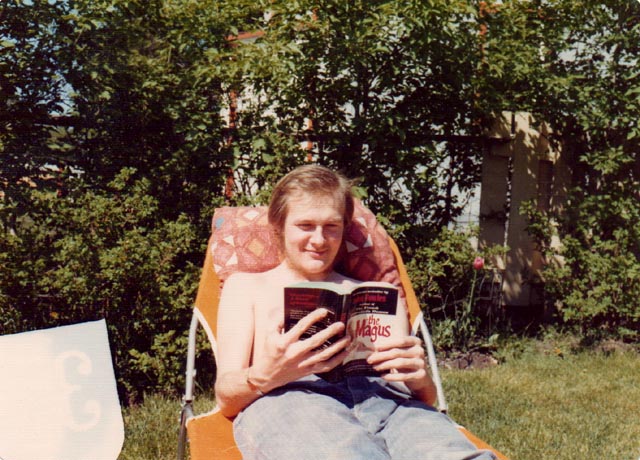 This doesn't have anything to do with what I usually explore here on the blog, but I recently spent several days out in Neepawa helping my niece clear out my mother's house in preparation for selling it. I was anticipating an emotionally rocky experience – dismantling a home with ninety-one years worth of accumulated materials to which memories would be clinging tenaciously. It wasn't as wrenching as expected because my niece had already done a lot of preliminary work; the house and its contents were no longer fully moulded to the shape of my mother's life and personality.
There was a lot of work, but we ended up laughing quite a bit as we sorted through the knick-knacks and – most dauntingly – the books. We worked quite quickly, so managed for the most part to avoid getting caught up in agonizing over whether to hold on to or let go of individual items. I still had a lot of stuff out there, having stored many boxes of books and papers in the basement for the past few decades. It was easier than expected to let go of a lot of that detritus – I'm old enough now to know that I'll never get around to reading or re-reading a lot of those books, so quite a few went into boxes destined for charity shops, although I still managed to bring about twenty-five boxes back to Winnipeg.
There was inevitably a degree of sentiment involved, particularly in going through old photo albums which managed to compress a long life into a handful of volumes – not just my mother's life, but my own as well.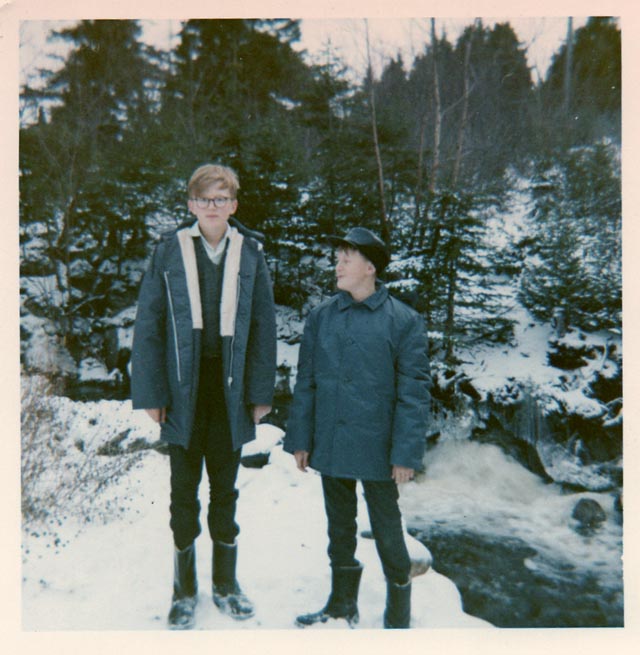 *
Below, succinctly, is a glimpse of one of the greatest shifts in my life: the top three pictures are of the house I was born in in England – in the small farming village of White Roding, Essex. That house, Old Rectory Cottage, was over four-hundred years old, without a single straight line or level surface in it. The oak beams were salvaged from old ships which had been broken up when their useful lives were over, and the thick plaster walls were held together by horsehair. The bottom two pictures are of the house we settled in when we emigrated to Canada (before and after we painted it). It was at the top of a hill at the southern end of Conception Bay, just outside of St. John's, Newfoundland. At the bottom of the hill was a village called Topsail, where I went to junior high and made my first friends in Canada.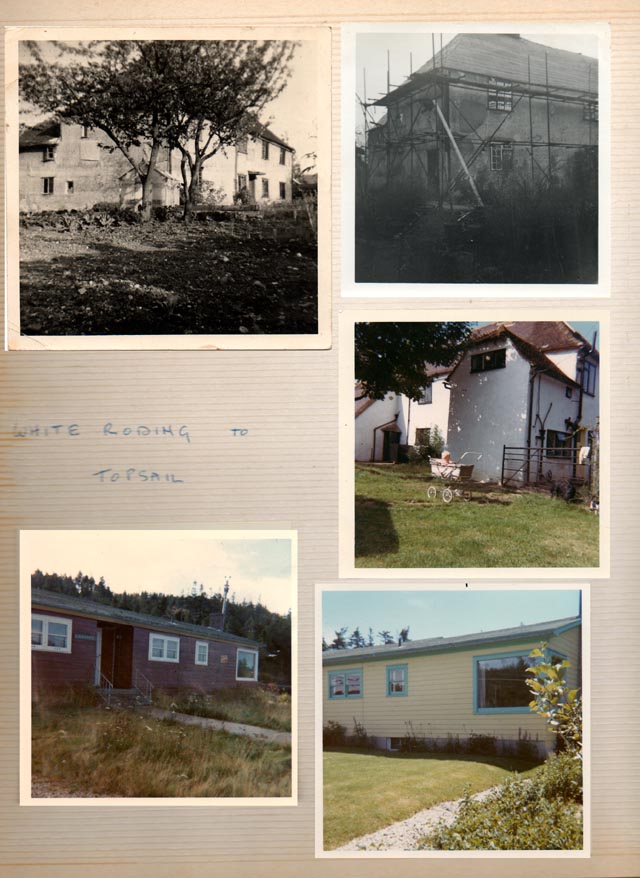 Coming from southern England, where winters were usually gray and wet, the long, cold, snowy Newfoundland winter was a bit of a shock, but also kind of exciting. At the bottom of the hill, the bay would fill with pack ice and – being less worrisome times – my brother and I, along with our friends, would fool around on the ice pans, sometimes getting quite far from shore jumping from one to another. One year, a large iceberg drifted into the bay, getting hung up on the bottom and staying around most of the following summer before it had melted enough to float back out again.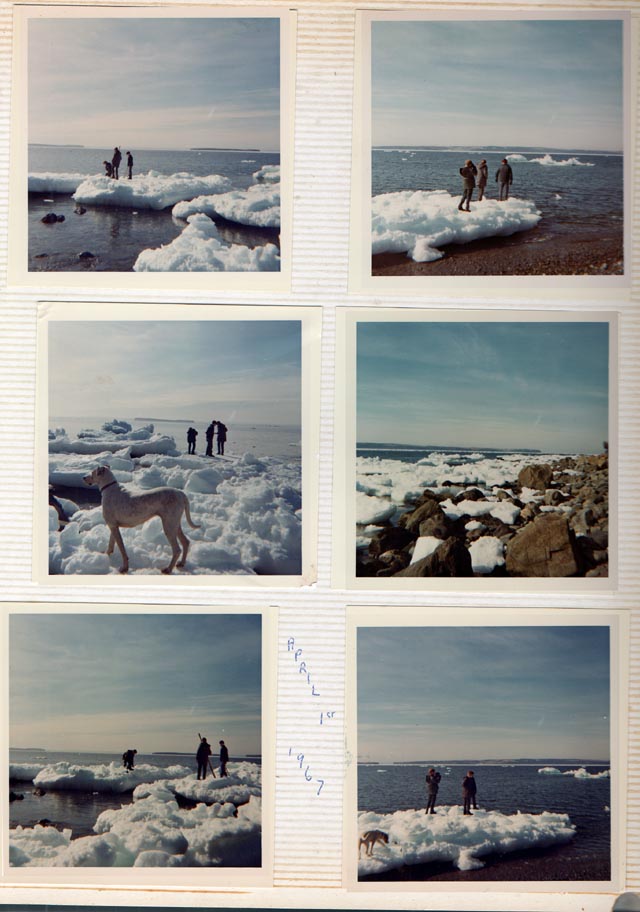 We lived there for six years, until I was the only kid left at home, and then my mother and I moved West to Manitoba. She settled in Neepawa and I soon moved to Winnipeg, though through most of the '70s I spent quite a bit of time out there, working summer jobs while going to university and taking advantage of a rent-free room in my mother's house.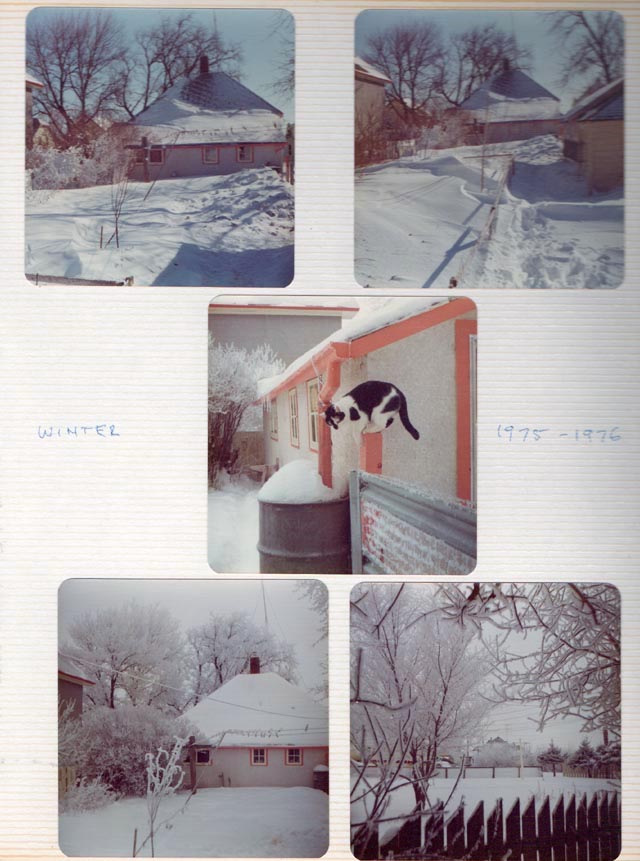 That first house was eventually appropriated for some industrial development at the edge of town and she moved to another house on the North side of Neepawa. She lived there almost thirty years … and that's the one my niece and I just cleared out.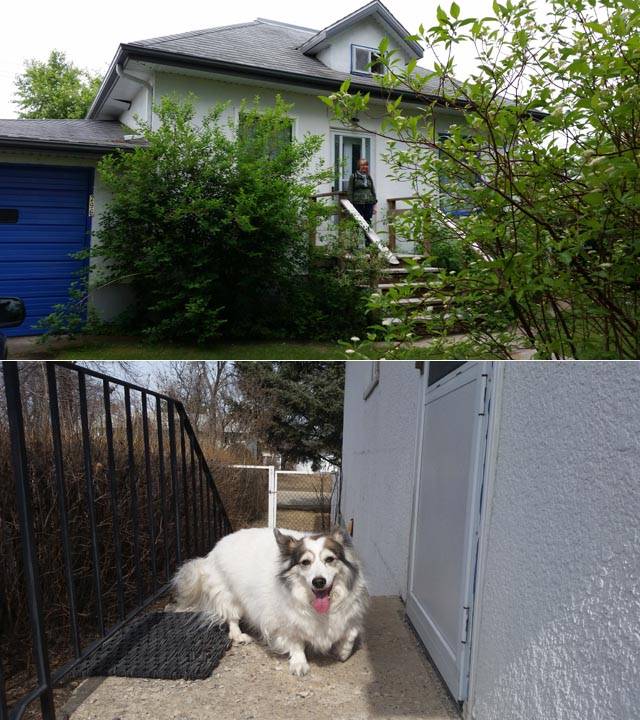 To be continued …