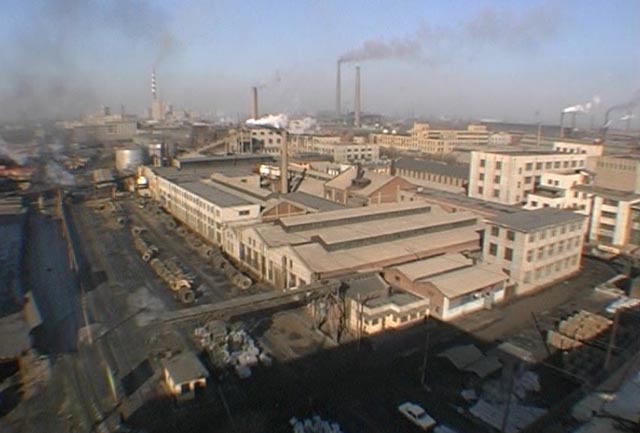 Not surprisingly, given the amount of time I spend watching movies at home, I came across quite a few worthwhile titles during the year. I've already written about many of these in this blog, so will just offer capsule comments here (in no particular order) about ones that I particularly recommend.
Dramatic features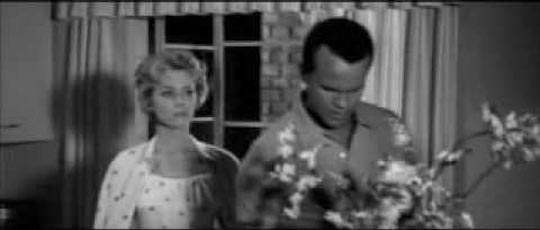 The World, the Flesh & the Devil (Ranald MacDougall, 1959: Warner Archive: one of the earliest and best stories about a few survivors hanging on after a global cataclysm; also one of the first major studio movies to offer a black protagonist without making a big deal out of it.
Mandingo (Richard Fleischer, 1975: Legend Films: this melodrama about slavery in the Old South was not well-received when it was released, which isn't surprising as it avoids the romantic gentility of Gone With the Wind to focus on the deeply corrupt socio-sexual underpinnings of slavery. (Roger Ebert was driven to outrage after watching it in a theatre full of kids.)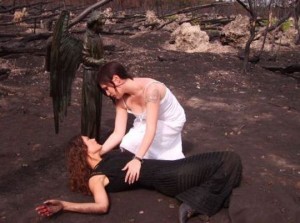 La Nuit des Horloges (Jean Rollin, 2007: X-Rated KultDVD, R2 PAL): the late French master of dreamlike fantasies of sex and horror turned his penultimate film into a meditation on his own work and the nature of the legacy he was about to leave behind.
The Prowler (Joseph Losey, 1951: VCI Entertainment) and Violent Saturday (Richard Fleischer, 1955: Twilight Time): two excellent '50s post-noir crime movies. Losey's deals with a cop who becomes obsessed with a middle-class woman, insinuating his way into her life, eventually killing her husband and taking her away to a remote desert location. Fleischer's has a gang arrive in a small town, aiming to rob the local bank; the film mixes the heist with a collection of subplots about the local people whose lives are about to be shattered by violence.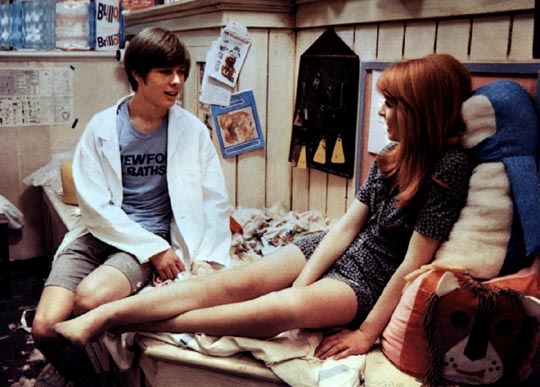 Deep End (Jerzy Skolimowski, 1970: BFI R0 PAL DVD/all-region BD): funny, haunting and intense study of a London boy's sexual awakening in an East End public bathhouse. Touches of romance and sexual excitement blend seamlessly with an increasing sense of panic and insecurity, the comic tone imperceptibly shifting towards darkness and violence.
Sands of the Kalahari (Cy Endfield, 1965: Olive Films) and Dark of the Sun (Jack Cardiff, 1968: Warner Archive): two excellent adventure movies, one dealing with survivors of a plane crash stranded in the desert, their civilized veneer getting stripped away by isolation, hunger and the animal underpinnings of human behaviour; the other about a group of mercenaries on a train in the Congo, trying to get out with a haul of diamonds as an uprising against the Belgian colonial government threatens to cut off their escape.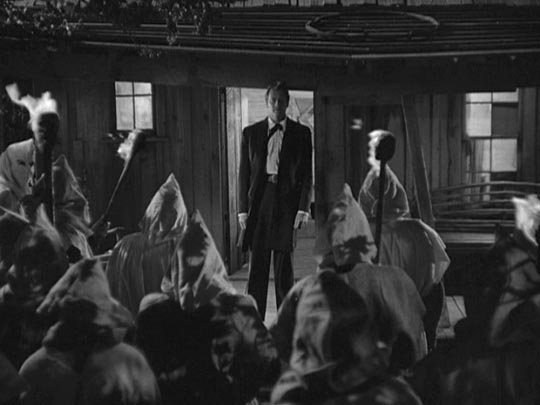 Canyon Passage (1946: Universal Studios), Stars in My Crown (1950: Warner Archive): two Jacques Tourneur westerns which work against the grain of the genre. Canyon Passage deals with a town on the rainy Pacific coast where a mixture of immigrants struggle to build a community, set up farms and businesses, and live in harmony with the original inhabitants. Stars follows a gunman who becomes a preacher after the Civil War and, by force of will, transforms a rough town into a thriving, peaceful community.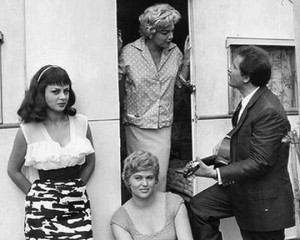 Adua e le compagne (Antonio Pietrangeli, 1960: RaroVideo): this Italian feature, made the same year as Antonioni's L'avventura and Fellini's La Dolce Vita, is in some ways emotionally richer than both though its naturalism may have made it seem old-fashioned in comparison. After the government shuts down all brothels a small group of prostitutes (a remarkable group of actresses led by Simone Signoret) pool their resources to open a small country restaurant, but the combination of their past and the attitudes of the authorities crush their dream and inexorably force them back into their old profession, the only option the surrounding society is willing to give them.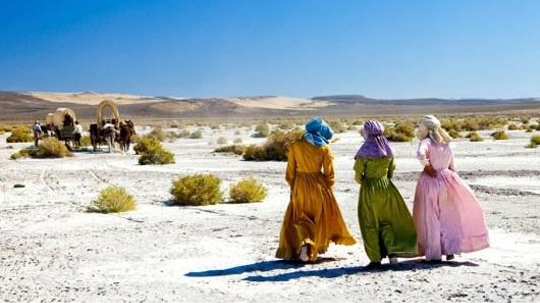 Meek's Cutoff (Kelly Reichardt, 2010: Oscilloscope Laboratories): I'm sorry I missed this in the theatre because its visual evocation of landscape is so crucial to the understated drama of a small group of settlers following an unreliable guide across the desert in the 1840s. As the stresses of the journey take their toll, one of the women, Emily (Michelle Williams), emerges as the strongest member of the group, putting her in conflict with the increasingly aggressive guide, Meek (Bruce Greenwood). As the land stretches on before them, the film takes on a dreamlike tone reminiscent of Nicolas Roeg's great 1971 feature, Walkabout.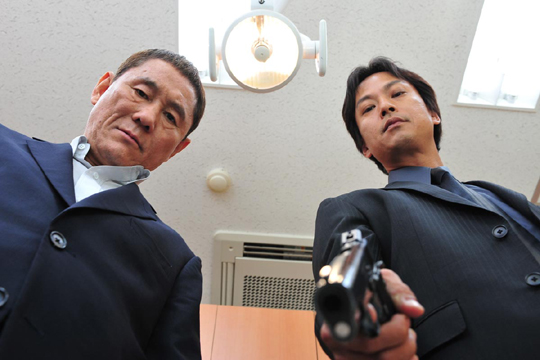 Outrage (Takeshi Kitano, 2010: Magnolia): a return to form for Kitano, a drily funny, violent tale of crime bosses and underlings, seemingly clinging to the old yakuza code, while betraying each other into mutual destruction.
Les Documents Interdits (Jean-Teddy Filippe, 1989: CineMalta R0 NTSC): a series of twelve short "found footage" films made for German television, using the genre to explore the nature of perception and the mechanisms of interpretation which come into play when we're presented with only fragments and inconclusive glimpses of events which may or may not have rational explanations.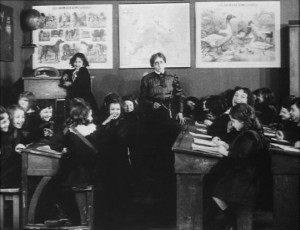 L'Enfant de Paris (Leonce Perret, 1913: Kino): in terms of content, this remarkable early feature is firmly rooted in Victorian melodrama with its tale of a child torn from a loving home, trapped in a brutal boarding school from which she runs away, only to end up in the hands of criminals. However, Perret uses a rich arsenal of photographic and editing techniques to tell the story which make it seem far more advanced than the year of its production would suggest. In addition, Perret gets a more natural acting style from many of the cast than was common at the time.
Documentaries
West of the Tracks (Wang Bing, 2003: Tiger Releases, R2 PAL): a remarkable observational documentary about the shifting social and economic tides in China, where entire industries and communities are dying as the economy shifts its focus (as in the west) to the making of money rather than manufacturing.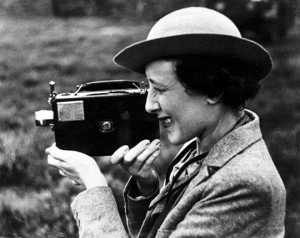 Britain at War (Rosie Newman, 1946: Strike Force Entertainment R0 PAL): newsreels and documentaries have conditioned us to imagine the past in black and white, so colour images from the Second World War possess an uncanny atmosphere which combines a feeling of unreality with an air of revelation. What makes this documentary (restored by the Imperial War Museum) even more remarkable is the fact that it was made by amateur filmmaker Rosie Newman, an upper class woman who was given unprecedented access to restricted areas. Beginning with London during the blitz, it proceeds to military hospitals, RAF airfields, a destroyer on patrol with a convoy in the Channel, troops and equipment embarking for France after D-Day, ending with a vast victory parade in London in June of 1946. Limited access to film stock forced Newman to be extremely frugal when shooting, but she had a great eye for dramatic imagery and for capturing the essence of a scene.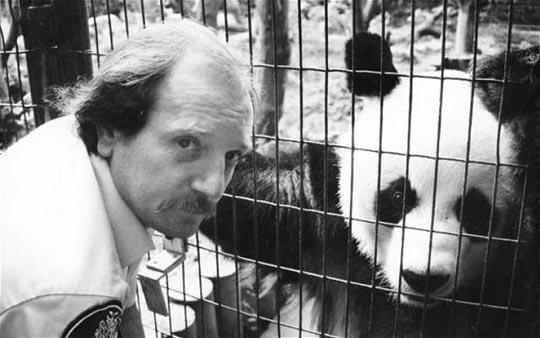 Molly Dineen (1987-2007): the BFI has released all the major films of British documentarian Dineen in three sets this year. Working mostly for the BBC and Channel 4, Dineen combines the detailed observational approach of Frederick Wiseman with the Maysles' attention to character, providing rich portraits of ordinary people as they function within complex institutions and volatile social situations.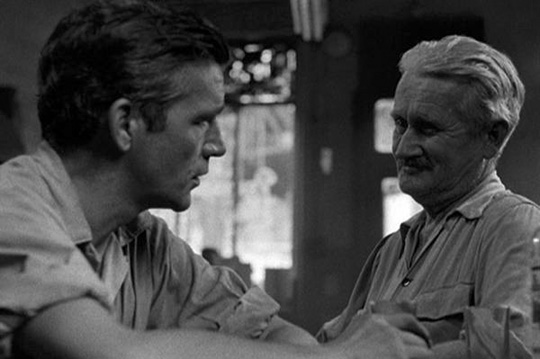 Lionel Rogosin (1956-1966): an interesting, socially committed American filmmaker whose first film, On the Bowery (1956), uses neo-realist techniques to depict the lives of people struggling to survive on New York's skid row. He followed that up with Come Back, Africa (1959), a clandestinely shot story about Africans struggling to survive under the oppressive apartheid regime in South Africa and Good Times, Wonderful Times (1966), an anti-nuclear polemic which he had to make in England because of a lack of support in the States.