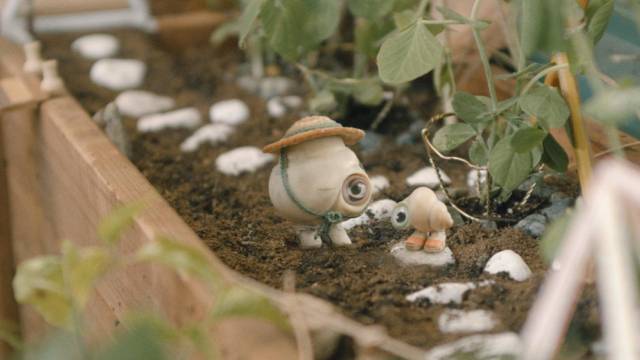 Well, it's that time again. Am I really obligated to offer some kind of summing up? I went to see a movie in a theatre just three times this year – David Cronenberg's return to form with Crimes of the Future, the re-release of David Lynch's Inland Empire, and Jordan Peele's Nope, which will always be over-shadowed for me by the fact that I saw it with my friend Howard the week before he died. At home I watched something like five-hundred movies, so as always finding something particular to single out is a difficult, and fruitless, task. To emphasize the futility, the BFI just released their ninth ten-year survey of "the best movies of all time", previously a rather predictable exercise in cementing the canon, but for once shaken up a little by the changing demographics of the critics surveyed – who could have seen long-time champions like Citizen Kane and Vertigo bumped by Chantal Akerman's masterpiece Jeanne Dielman 23 quai du Commerce 1080 Bruxelles? The director poll perhaps more predictably placed 2001: A Space Odyssey in the top spot, making for a startling contrast in both gender and cinematic intent, microcosm vs macrocosm.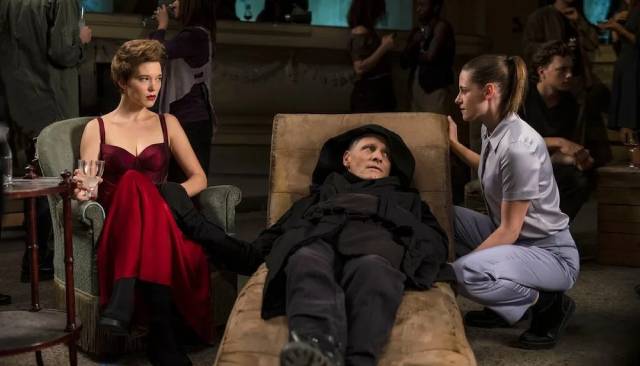 For my own list, as always, I'm not sure what criteria to apply. Looking back over my posts, I see a lot of genre movies interspersed with Criterion releases, an uneasy balance between the canon and a wilful rejection of official standards of quality. Neither category supports a personal mission rooted in idiosyncratic tastes – Criterion's releases are curated and drawing on them for "the best" seems to abrogate my own responsibility, but to lean fully in the other direction is to be reflexively contrarian for no particular reason.
There are some obvious choices, like a number of box sets from Indicator (their Columbia and Universal Noir collections, the Pemini set), Severin's folk horror set anchored by Kier-la Janisse's impressive documentary Woodlands Dark and Days Bewitched, Criterion's latest World Cinema Project set… but maybe I should just mention a few random things which pop out when I look over the year's list for no other reason than that they strike me as memorable. As always, these are not necessarily disks released in 2022, but rather ones which I first came across this year.
So, in no particular order…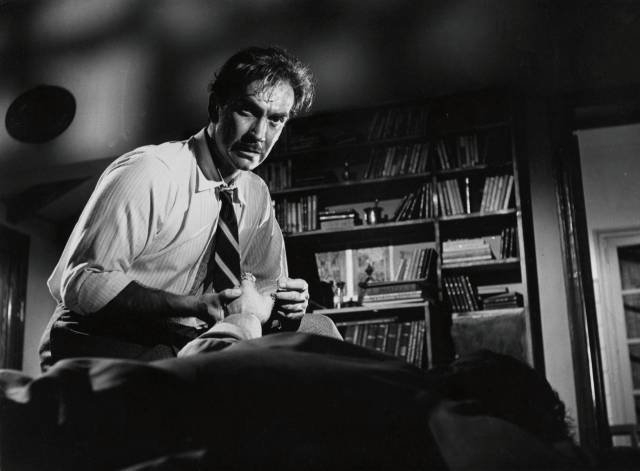 The Bitter Stems (Fernando Ayala, 1956) and The Beast Must Die (Román Viñoly Barreto, 1952), a pair of movies from Argentina which introduced me to a corner of cinema history previously unknown. In both, classic Hollywood noir style is given a fresh flavour by Latin sensibilities. Both from Flicker Alley.
The Purified (Jesper Jargil, 2003), a fascinating record of the Dogme 95 project, spear-headed by Lars von Trier and Thomas Vinterberg, which imposed stringent limitations on the filmmaking process – limitations which were virtually impossible to adhere to, but which nonetheless shaped in distinctive ways the movies made by the manifesto's signatories. Included as an extra with Criterion's edition of Vinterberg's Festen (The Celebration, 1998).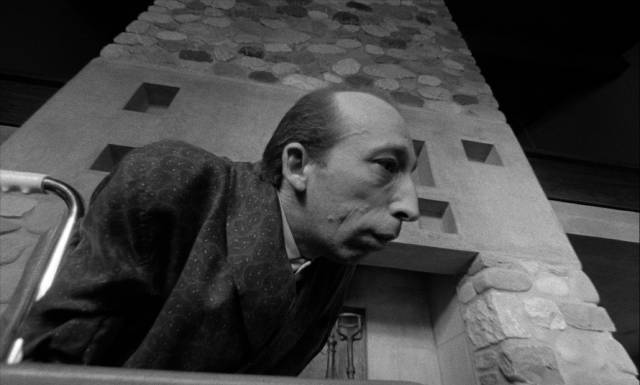 The Unknown Man of Shandigor (Jean-Louis Roy, 1967) is a real rediscovery, a Swiss entry in the '60s post-Bond flood of Cold War espionage movies, pushed towards absurdity and surrealism, seemingly forgotten until it resurfaced here on an excellent disk from Deaf Crocodile.
Journeys Through French Cinema (Bertrand Tavernier, 2017) is a multi-part expansion and extension of Tavernier's dense personal exploration of the national cinema out of which his own work grew. Expansive, opinionated, illuminating. A two-disk set from the Cohen Media Group.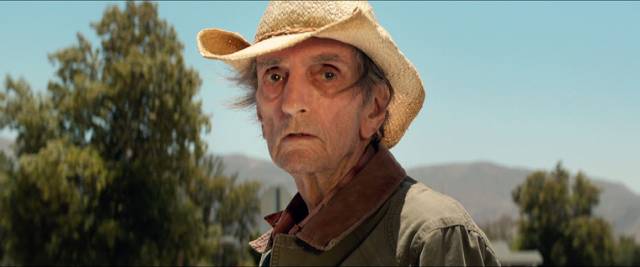 Lucky (John Carroll Lynch, 2017), a quiet, deeply moving portrait of a man edging towards death tailored for Harry Dean Stanton, himself contemplating his own mortality. A beautifully crafted ode to a fascinating actor. On Blu-ray from Eureka.
La llorona (Ramón Peón, 1933) and The Phantom of the Monastery (Fernando de Fuentes, 1934), a pair of atmospheric horror movies from the earliest days of sound cinema in Mexico, beautifully restored and released on Blu-ray by Indicator.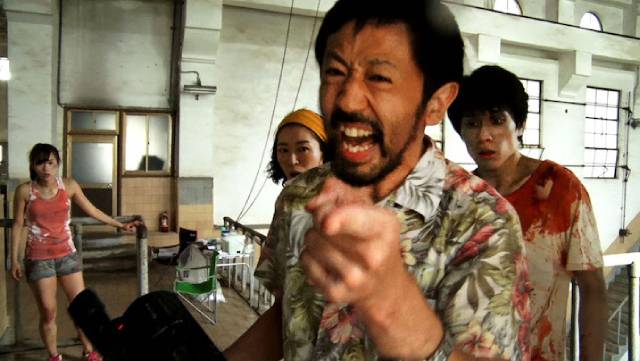 One Cut of the Dead (Shin'ichiro Ueda, 2017) begins as a high-concept gimmick – a live, single-take TV broadcast in which a zombie movie suddenly becomes zombie reality – and evolves into a sharply observed and very funny meditation on the movie-making process itself. An extras-packed Blu-ray from Third Window Films.
Skip Tracer (Zale Dalen, 1977), another movie which had all but vanished but has now been resurrected on disk by a small company named Gold Ninja Video. It's a terrific little Canadian character study about a cold-blooded opportunist who gradually grows a conscience and finds he can no longer do what he does best, which is make life hell for people in debt.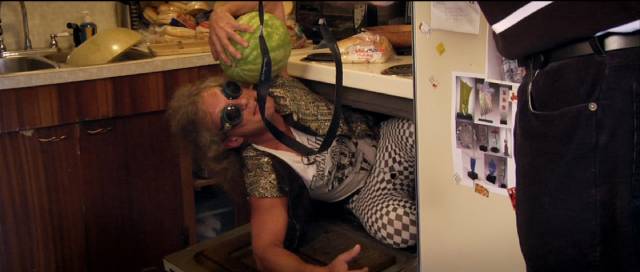 Beauty Day (Jay Cheel, 2011), another quirky Canadian character study, this one a documentary about a guy who performs dangerous stunts on a cable access show, leading to serious injuries and some personal introspection. On Blu-ray from Circle Collective.
Liza the Fox Fairy (Karoly Ujj Meszaros, 2015) is a wistful Hungarian romantic fantasy whose dark undertones keep it from slipping into sentimental whimsy; a young nurse is the target of a malevolent spirit's romantic obsession and she has to deal with escalating disasters as the spirit begins killing anyone she gets close to. On Blu-ray from Cauldron Films.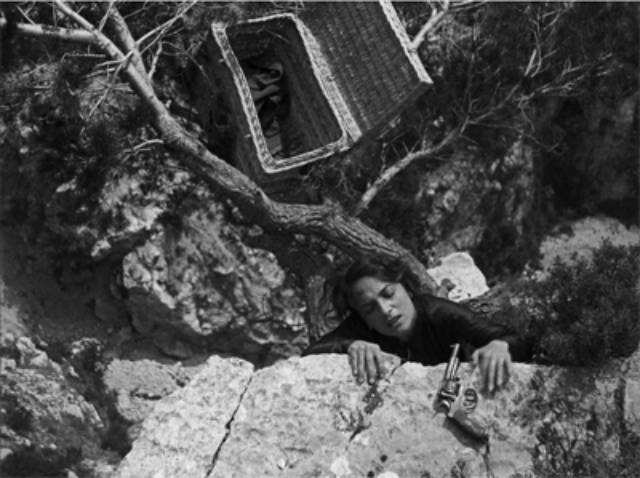 Tih-Minh (Louis Feuillade, 1919), the fourth of Feuillade's influential serials (after Fantomas, Les Vampires and Judex) is a complicated narrative revolving around issues of colonialism and the traumatic effects of the First World War, much of it shot on location with elaborate – and dangerous-looking – stunts. On Blu-ray from Gaumont.
*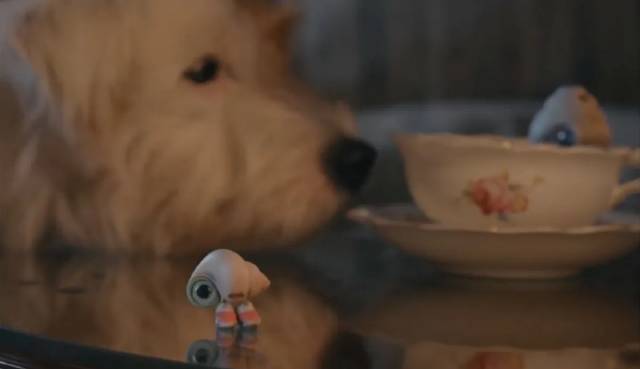 Finally, as an antidote to my recent rather nihilistic descent into trashy horror and violence, I took the advice of a friend and watched a movie I was a little skeptical about. I'd seen the brief shorts by Dean Fleischer-Camp and Jenny Slate on YouTube, but was dubious that Marcel the Shell with Shoes On could be expanded to feature length – but my friend was insistent, so I took a chance.
Art often has an alchemical quality, a mysterious way of transforming mundane elements into something rich and unexpected. I have no idea how Marcel works its magic. It shouldn't work at all. How can a small seashell with a single bead eye, tiny shoes and a drawn on mouth become so alive that it draws a wide range of emotional responses from a viewer? The shorts are little collections of verbal and physical gags which are funny because they're brief and unexpected. But a feature needs something more substantial … and here Fleischer-Camp and Slate somehow achieve that goal with a seemingly effortless ease. Making the impossible seem natural and inevitable is a genuine art.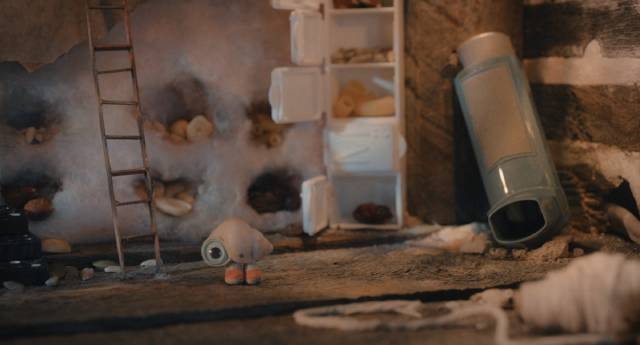 In the shorts, Marcel displays wit and observational skill, addressing the camera (or rather the person holding the camera) with a guileless charm; his personality is open and curious. The same is true of the feature, though the character's world is opened up. Marcel (voiced by Jenny Slate) lives in a house rented by a filmmaker who's looking for a more permanent place, director Fleischer-Camp playing a version of himself. He's noticed the odd little creature and turns his camera on Marcel and his grandmother Nana Connie (voiced by Isabella Rossellini). The documentary conceit allows for a loose improvisatory feel, with small details of the shells' lives accumulating into a portrait which takes on a deep melancholy beneath the humour.
Marcel and Connie were once part of a vibrant community, but all their relatives and neighbours disappeared when the previous tenants split up and moved away. Marcel's interactions with Dean are in part a response to feelings of abandonment and isolation and the odd relationship they develop (filmmaker and subject edging into friendship) begins to alter the shell's world. Dean posts his little clips on the Internet and Marcel becomes an unexpected social media celebrity as they go viral; with millions of views, he becomes (virtually) connected to a huge community and draws the attention of the media.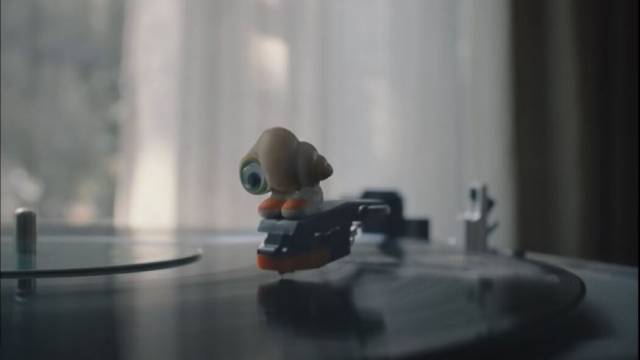 In time, a 60 Minutes crew arrive at the house and Marcel gets to tell his story to Lesley Stahl, the exposure leading to the couple who once lived in the house – Mark (Thomas Mann) and Larissa (Rosa Salazar) – and the discovery of the rest of the shell community who had inadvertently been packed up and taken away. At the end, Marcel is reunited with friends and family, by now a mature shell with something to offer from the experiences he's gone through.
Beginning from that absurd initial concept, this tiny talking seashell with shoes, the film expands into a funny, increasingly emotional exploration of isolation, fear of loss, even death, while constructing multiple layers of connection – the Internet has both positive and negative effects, creating a false sense of community in which people gain an illusory sense of knowing one another, but also forging real connections; while the media pick up individuals as material to exploit for views but also, through making those individuals more visible, make real-world change possible.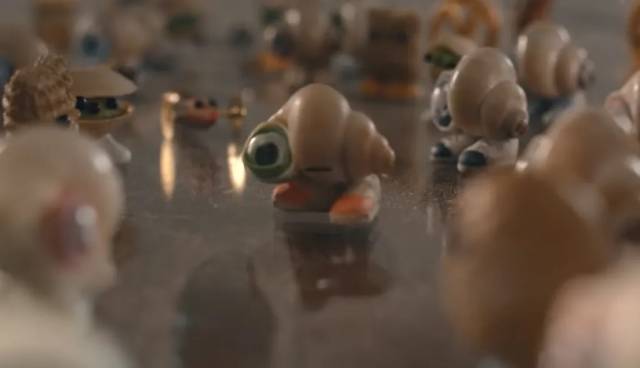 Even after watching it a couple of times, I'm still not sure how Fleischer-Camp and Slate have managed to invest Marcel the Shell with Shoes On with such a sense of life and so much resonant emotion, but its charm and humour have managed to puncture my usual protective coat of cynicism and just thinking about it now makes me smile. A great way to end a year which has been stressful and upsetting.
I watched the film on the A24 special edition Blu-ray (available on the company's website), which comes with a book of production art, a filmmaker commentary, a brief but illuminating making-of, plus the three original shorts. The featurette and commentary provide fascinating information about the technical challenges involved in making it all seem so effortless, with the stop-motion animation being seamlessly combined with the loose, documentary style of the live action.