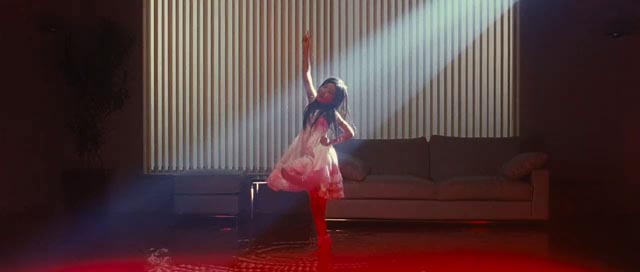 I've definitely fallen behind in keeping some kind of record here of my viewing. It's not that I haven't been watching much the past few months, just that working a full-time job and trying to complete a one-hour documentary has left little time for writing down my responses to what I've seen. Truth be told, because of my recent schedule I've also slipped into a pattern of watching fairly undemanding (often, to be honest, fairly mindless) movies much of the time. This has also meant re-watching stuff which occasionally doesn't deserve repeated viewing – Albert Pyun's Cyborg, for example, or John Milius's Red Dawn; Menahem Golan's Delta Force (sadly, Lee Marvin's last movie), Andrew Davis's Code of Silence, and Mark L. Lester's Commando … a brief nostalgic wallow in '80s cheese. All of which were, in their way, more satisfying than David Ayer's Sabotage, which is devoid of even the most superficial pleasures afforded by those routine action movies.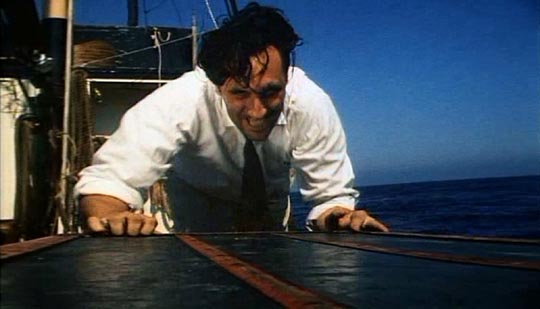 Speaking of wallowing: I watched all six grindhouse movies in the 3-disk Psychotronica Collector's Set. The attraction here was Jack Hill, whose Pit Stop I'd recently enjoyed. The set includes The Raw Ones, a basic '60s nudist movie which Hill photographed (it was directed by John Lamb), and Mondo Keyhole, which Hill directed the year before Spider Baby, a "roughie" about a guy working in the porn business who starts attacking women, eventually bringing down retribution from a lesbian dominatrix. Neither, I need hardly add, have the value of Spider Baby, Pit Stop, Switchblade Sisters or his Pam Grier headlined blaxploitation epics. These cheap program fillers were the work of a craftsman who took work wherever he could get it. The other movies in the set are equally disposable, though some of them lack even Hill's professionalism: Delinquent Schoolgirls (directed by Gregory Corarito, it's mostly notable for an eccentric performance by Michael Pataki, who staves off boredom by playing the entire movie in a series of not-very-convincing movie-star impersonations), Dream No Evil (by John Hayes, who also made the much better Grave of the Vampire, which co-starred Pataki and seems permanently lost in public domain hell). The Mermaids of Tiburon is nicely photographed by director John Lamb, who contributed excellent underwater photography to many movies and TV shows, but the extremely thin plot about sunken treasure is just an excuse to show the topless mermaids swimming about underwater (which makes the alternate version, in which they all wear bikini tops, even more inexplicably pointless). As an added bonus, the villain is played by Kubrick favourite Timothy Carey (the sniper in The Killing and one of the condemned soldiers in Paths of Glory). Lamb apparently returned to this movie three times over almost thirty years, with the disk including both the original 1962 and the final 1988 versions.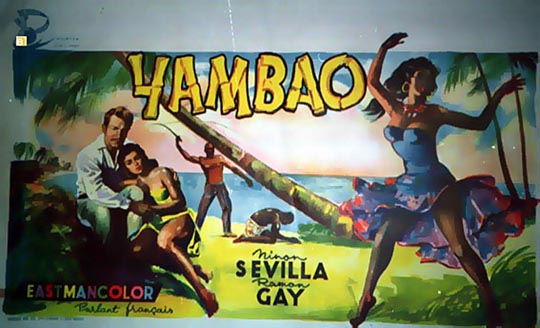 But perhaps the most interesting movie in the set is Alfred B. Crevenna's Yambao – Cry of the Bewitched, a semi-musical Mexican film about voodoo curses on a sugar plantation in mid-19th Century Cuba. It's no I Walked With A Zombie, but it is colourful and the story is fairly engaging; Ninon Sevilla as a wronged slave who puts a spell on the plantation owner has genuine screen presence. The German-born Crevenna made 150 features in fifty years, so he at least knew how to put a movie together.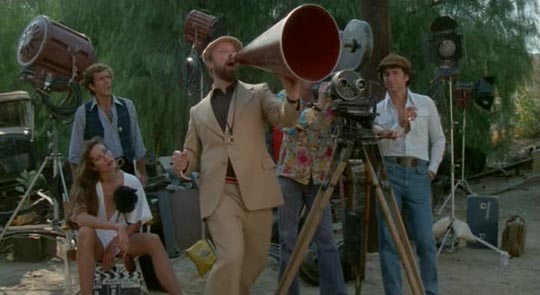 I finally caught up with Joe Dante and Allan Arkush's debut feature, Hollywood Boulevard (1976), a comedy which wallows in the lower depths of the exploitation movie business. Made quickly and cheaply for Roger Corman, it features a sketched-in story about the production of a Filipino women-in-prison picture which allowed Dante and Arkush to raid Corman's back catalogue for endless quantities of stock footage to cut around their cast (which luckily features Paul Bartel and Mary Woronov to help pass the time). Dante is on record as being a bit embarrassed by the movie now because there's nothing meta about the sexism and sleazier aspects of its exploitation format. But more than that, it just isn't particularly funny.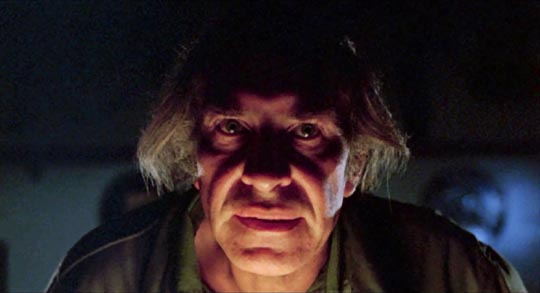 Higher up the exploitation ladder are two new Blu-rays from Shout! Factory. Graydon Clark's Without Warning (1980) was made so quickly and cheaply that it remains a fairly perfunctory precursor to Predator (it's the story of an alien hunter racking up a collection of human trophies in a remote bit of California); but the real attraction is the cast of prime hams led by Jack Palance as a hunter who turns the tables and Martin Landau as a vet suffering from PTSD before anyone used the term. Landau is terrifically entertaining as he slides ever deeper into derangement just nine years before his first Oscar nomination. There are also Ralph Meeker, Neville Brand, Cameron Mitchell, Larry Storch and a very young David Caruso.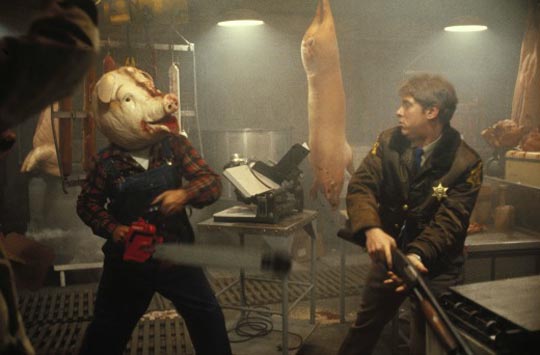 Much better as a piece of filmmaking is Kevin Connor's best film, Motel Hell (also 1980), marking his move to the States after a notable career as editor on some major movies (Oh! What a Lovely War, The Magic Christian, Young Winston) and perhaps less notable as director of a string of cheerfully cheap fantasy adventures, mostly adapted from Edgar Rice Burroughs stories (The Land That Time Forgot, The People That Time Forgot, At the Earth's Core and so on). Motel Hell features aging western star Rory Calhoun, who has a whale of a time as Farmer Vincent, renowned for his smoked meats … the secret ingredient of which is human flesh from people he kidnaps after causing accidents up on the highway. This movie has a very distinctive tone which treads lightly between perverse horror and folksy comedy, centred on the disturbing if unspecified relationship between Vincent and his cheerful sister Ida (Nancy Parsons). The nightmarish images of Vincent's garden, in which he plants his victims, force-feeding them until they "ripen", are one of the decade's horror high points, as is the chainsaw duel at the climax.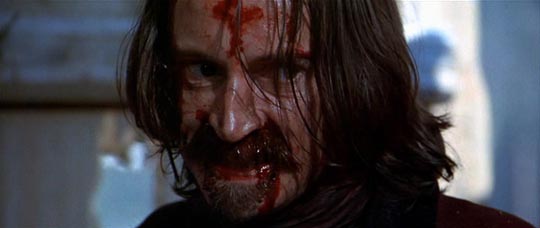 On an entirely different plane is Antonia Bird's Ravenous (1999, also from Shout! Factory), yet another cannibal movie, though this time there's a conscious symbolic intent. Set at a remote fort on the western frontier in the mid-1800s, a small dysfunctional army unit falls easy prey to an almost super-human monster who has survived the winter by killing and eating the settlers he was crossing the mountains with. His taste for human flesh has transformed him, making him all-but-invincible. The great cast is led by Guy Pearce as Captain John Boyd, an officer stigmatized by cowardice in battle and cursed with a strong distaste for meat, and Robert Carlyle as Colonel Ives, aka F.W. Colqhoun, the cannibal intent on eating those he can't recruit to his new-found lifestyle; the photography of the Yugoslavian mountains standing in for the northwestern frontier is spectacular; there's a fine score by Damon Albarn; and Bird's direction finds a perfect balance between horror, comedy and historical allegory. Scripted by Ted Griffin (whose subsequent work is more conventional), Ravenous is a gruesomely entertaining dissection of Manifest Destiny, which was poorly received on its original release and surely deserves rediscovery and reevaluation.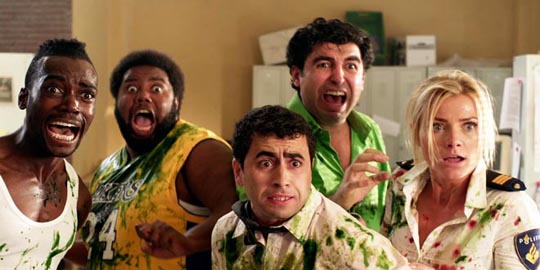 Kill Zombie (2012), on the other hand, is unlikely to remembered for long. The idea of a Dutch zombie movie piqued my interest, and the low-budget production values are pretty good. But the movie is satisfied to play riffs on overly familiar genre tropes. A mix of horror and comedy, it trots out an endless stream of cliches to little ultimate effect. Ruben Fleischer's Zombieland (2009), which I just re-watched, at least has a talented cast (headed by Jesse Eisenberg and Woody Harrelson) to help its too-knowing dissection of the genre cliches, which end up merely mocking rather than rethinking those familiar tropes.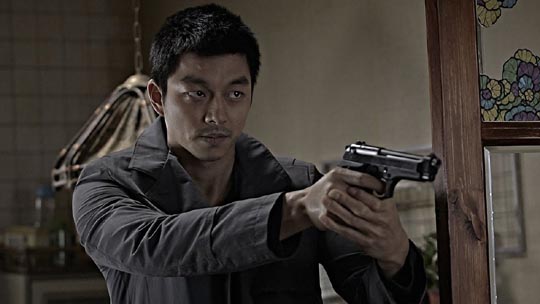 I've also been dipping into the Asian action pool, although recent releases seldom seem able to recapture the excitement of the great days of the '80s and '90s, when directors like John Woo and Ringo Lam were pushing boundaries and challenging the West to look for new ways to tell stories of heroes and killers. Won Shin-yeon's The Suspect (2013) plays with but never really develops the tensions between North and South Korea in its story of a top Northern agent apparently gone renegade in the South, mixed up in a vague espionage plot while trying to track down the truth about his murdered family.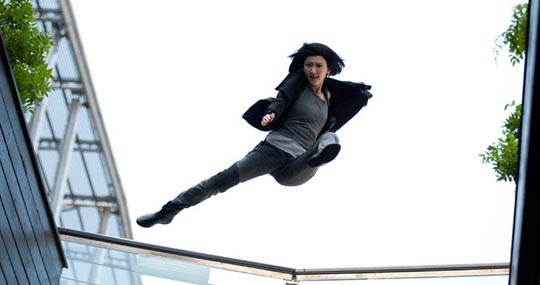 Clarence Fok's Special ID (2013) can't transcend its familiar story of a conflicted undercover cop (the always interesting Donnie Yen) who's losing his sense of himself and where his true loyalties lie; what it does have are spectacular stunt and action sequences, including bone-crunching hand-to-hand fights and a hair-raisingly dangerous car chase performed without CG cheats, and for once a female character (Tian Jing) who isn't condescended to or played for laughs. Juno Mak's debut feature, Rigor Mortis (2013), makes a fairly successful attempt to revive traditional Hong Kong horror (hopping vampires) with J-Horror ghosts thrown in, all tossed together with some energetic martial arts mayhem. The results never quite gel, but the film is atmospheric and visually impressive, with some nice touches of humour, like a former vampire hunter who now runs a food stall and offers the protagonist advice and assistance as he battles some malevolent ghosts.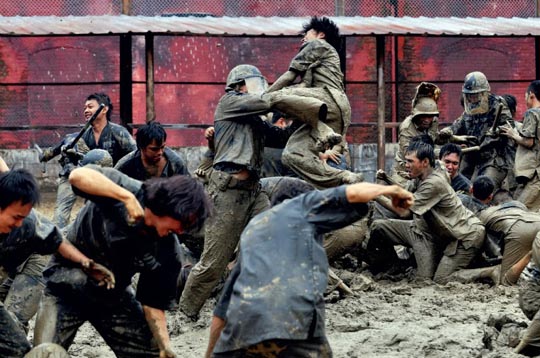 Although director Gareth Evans is Welsh, The Raid 2 (2014) stands as the best traditional Asian cops-and-criminals action movie of recent years and is a big improvement on his over-rated The Raid (2011). Once again, we have a cop sent undercover who finds his loyalties confused as he navigates an increasingly violent conflict between Indonesian and Japanese gangsters. The action scenes are spectacular, at times very gruesome, and are seamlessly integrated into the narrative which, although familiar, is told with energy and a breathless momentum.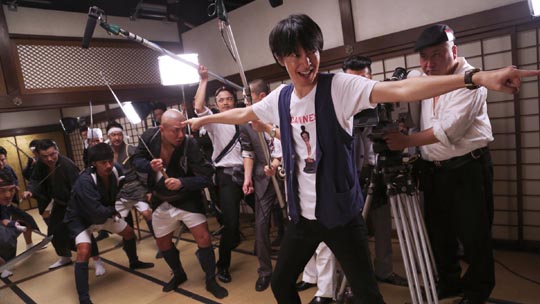 Gang war is also at the centre of Sion Sono's Why Don't You Play In Hell? (2013), one of his most playful films. A group of teen guerrilla filmmakers find themselves recruited by a gang boss to make a movie starring his wayward daughter. As that movie blends inexorably with real events involving rival gangs, the kids begin to direct the violent action, encouraging the yakuzas to ramp up the mayhem for the cameras until the tide of violence sweeps almost everyone away. With too many Asian films succumbing to the temptation to smother everything with CG (there seems to be little of the real left in the movies of former great Tsui Hark, for instance), the work of Sono consistently relies on imaginative engagement with the real world, no matter how far he pushes the boundaries.