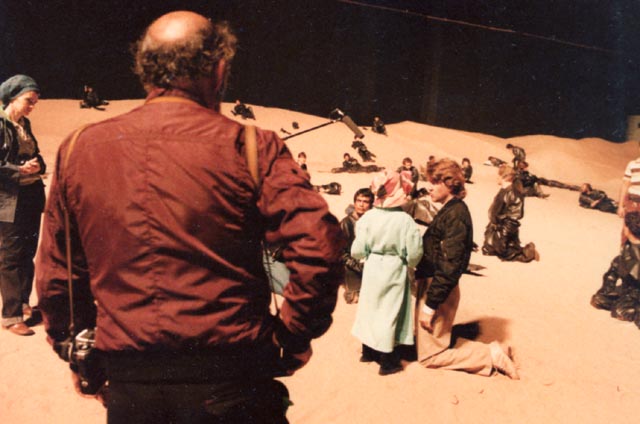 One of the dangers of getting old is thinking a) that everything worthwhile you ever did is long ago in the past and b) that whatever you did never really amounted to anything anyway. Nostalgia cuts both ways: fond memories and a sense of loss. Just lately, I've had memories triggered by a confluence of two seemingly random things.
First, I'm reading David Lynch's memoir/biography Room to Dream, which is both enjoyable and frustrating – it's full of interesting little anecdotes, but nonetheless skims over a great deal, no doubt because of Lynch's long-standing reluctance to talk about the meanings of his art and movies. I was surprised that he and co-author Kristine McKenna say as much as they do about his experience making Dune, a film he has largely excised from his body of work … but that chapter, and the preceding one on Eraserhead, stirred up my own memories of first meeting Lynch and his collaborators in 1981 and then my experience working on Dune for six months in Mexico in 1983.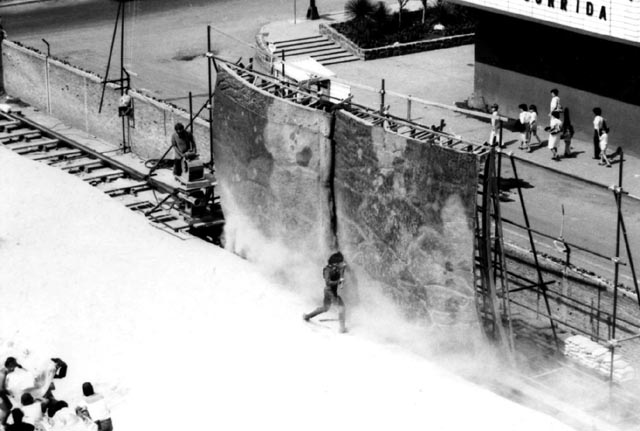 The latter experience has also been brought back to mind by an unexpected email from someone I used to know here in Winnipeg. Walter Forsberg, half of the iconoclastic L'atelier national du Manitoba which recycled media trash into incisive social commentaries, left the city years ago to study film preservation in New York, went on to spend four years at the Smithsonian in Washington DC, and now lives in Mexico City. It turns out he's involved there with a student filmmaking collective based at Estudios Churubusco, former home of the Dune production, and he's involved in planning a conference there this Fall.
He got in touch wanting to do a brief interview with me about my time on Lynch's project and my impressions of the studio for a booklet he's compiling for the conference. We spoke for about an hour-and-a-half over Skype … and there's nothing like someone asking questions to bring back details you didn't realize you remembered. It's been thirty-five years, but my memories of the studio are still quite vivid – not surprising, I guess, given what a fantastic experience it was being there and watching Lynch tackle a huge studio production, struggling to turn it into another of his hand-crafted personal projects against the corporate pressure to make a popcorn action movie. The final defeat cut both ways: Lynch's version was crippled, but what remained was far too dense and idiosyncratic to satisfy a mainstream audience.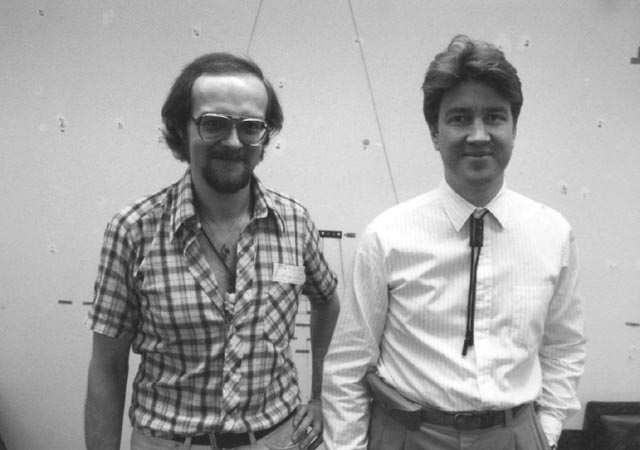 By the way, as vulgar as it is to blow my own horn, I have to mention that my book on Lynch's first feature not only makes it onto the short list of sources in Room to Dream, but even gets a footnote in which it's called "an invaluable resource on the making of Eraserhead". It's gratifying to know that Lynch has seen it.
So, right now I'm enjoying the memories of my brief involvement in the career of David Lynch, but also painfully aware of just how long ago it all was.