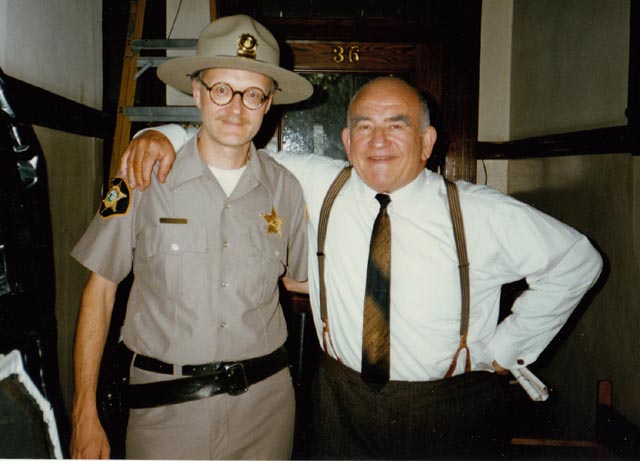 Sorting through seemingly endless boxes of old papers and bric-a-brac after my recent move, I came across an envelope of old photos which I had largely forgotten about. They stirred up some enjoyable memories.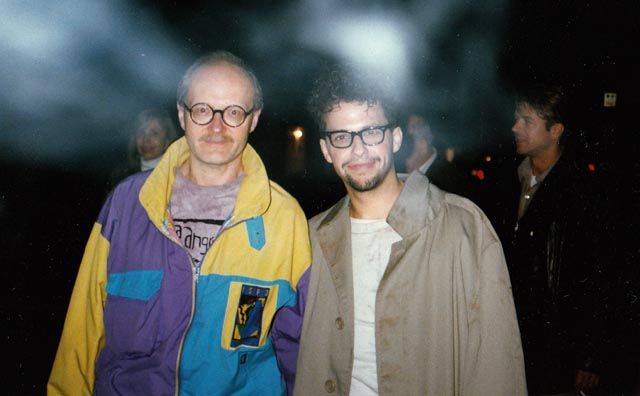 Back when I was working at the Winnipeg Film Group in 1993, I knew one of the local casting agents who rounded up extras and bit players for visiting productions. I was surprised one day to get a call from her asking if I wanted a little work on an upcoming TV movie. I figured sure, why not. It would mean some extra cash and might even be fun.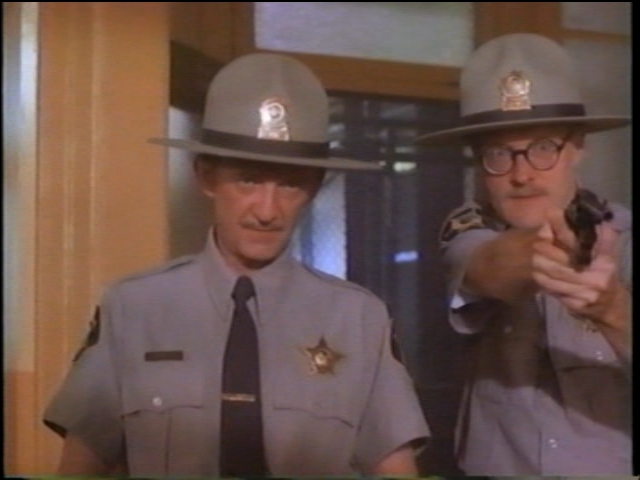 That's how I found myself playing a state trooper in a serial killer comedy starring Jon Cryer, Ed Asner and Jennifer Tilly. Called Heads, it was written by Adam Brooks and Jay Stapledon, directed by Paul Shapiro, and perhaps most importantly photographed by Alar Kivilo. Kivilo had shot a few things in the '80s (including Tibor Takacs' The Tomorrow Man, aka 984: Prisoner of the Future [1982], an ambitious attempt to create an Orwellian dystopia on a very small Canadian budget), but had spent the past few years in advertising. Heads was his "comeback", leading to almost a dozen other TV movies before his superb work on Sam Raimi's A Simple Plan (1998).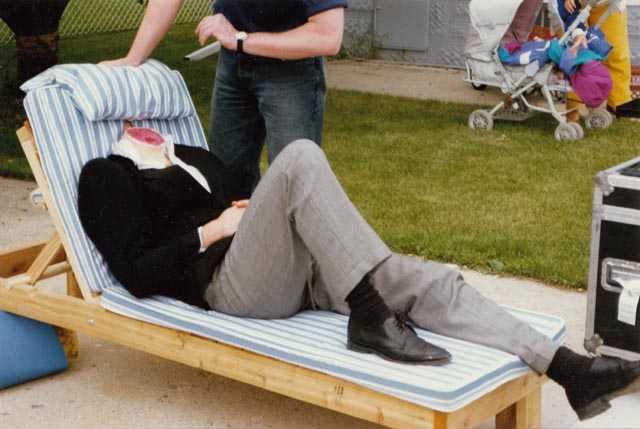 Although Heads had a mildly promising script – a small town reporter constantly badgered by his editor becomes a major suspect in a series of local murders in which the victims' heads are removed – the movie's most notable feature was its excellent photography.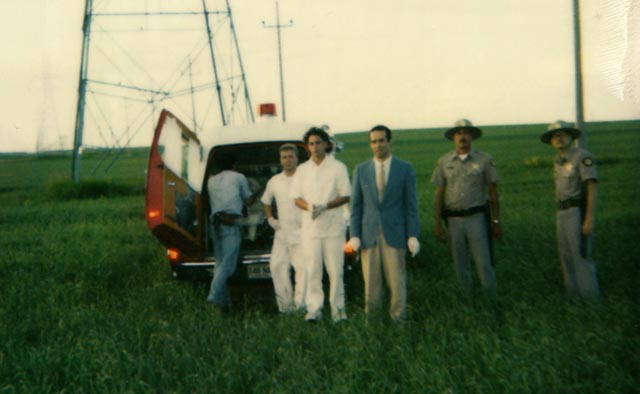 As what they called a continuity extra – a member of the local police force who turns up at most of the crime scenes – I ended up getting, I think, eight days work. Although they rotated extras to some degree, I schmoozed the third AD to make sure I'd get more days and be kept on until the wrap each day, while others were let go early. And some of those days ended up being very long, going late into the night (I think we did at least one 14-hour day, which meant some very profitable overtime pay).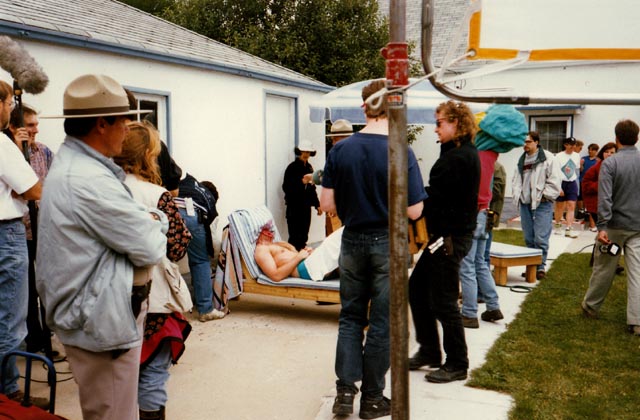 Unfortunately, I still had my day job so had to turn down a few days that were offered to me on the shoot. The one missed opportunity I regret the most was the Wednesday when Roddy McDowall was on set. I would have loved to meet him.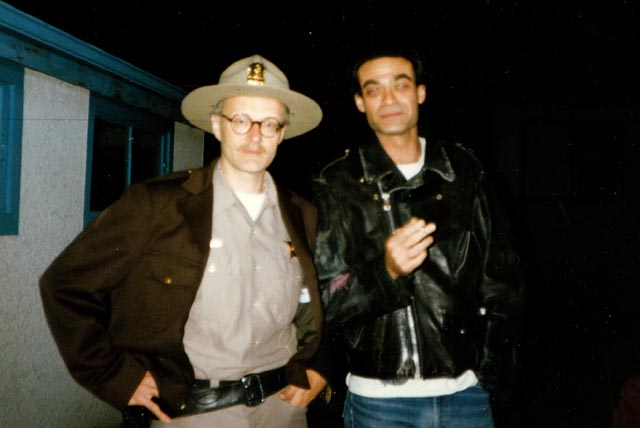 Most of Heads was shot in and around Winnipeg, but some of it was shot in the small town of Neepawa, which was the first place I moved to with my Mum when we came to Manitoba in 1973. It felt very strange to be strutting around downtown Neepawa in uniform with a gun hanging from my hip. (And yes, I was strutting: one thing I learned from those days on the set was the strange psychological effect wearing a uniform and carrying a weapon has on you, instilling a feeling of omnipotence which may go a long way towards explaining why so many cops act so aggressively.)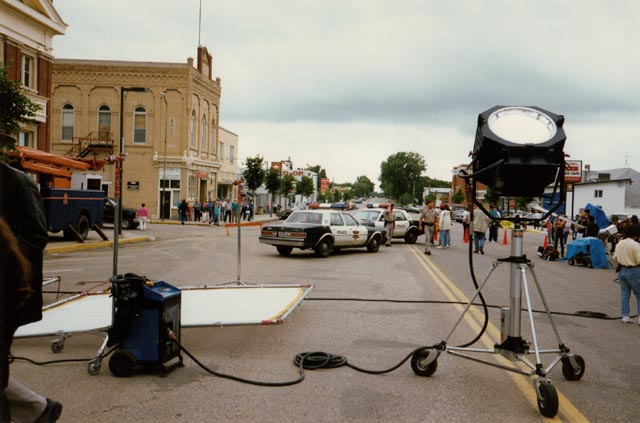 Although I had fun, I must admit that the finished movie was a disappointment. There was a lot of good comic business on set, but much of that was edited out, while towards the end the climactic chase was dragged out to tedious lengths … indicating that the producers and the network were more interested in making it as generic as possible, rather than ramping up the quirkiness Shapiro and the cast were bringing to the shoot.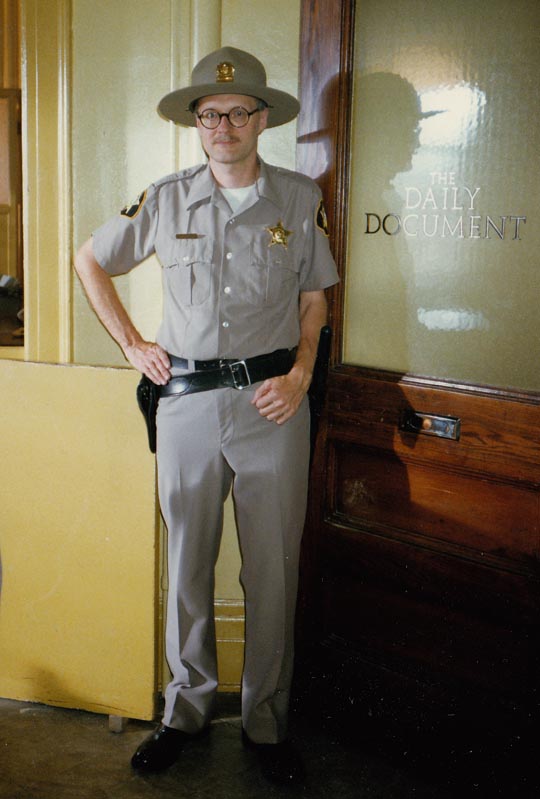 And yes, I do look ridiculous as a state trooper. I was a skinny guy with glasses back then – in contrast to the overweight guy with glasses I have since become. But that was part of the joke, and one of the reasons I was asked to be in the movie.