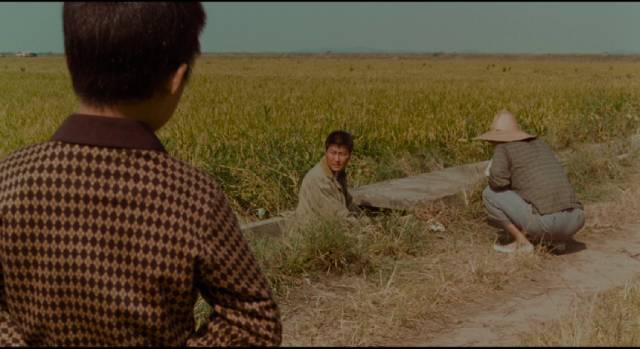 Like most Western viewers, I first encountered the work of Bong Joon-ho when his international breakthrough The Host was released in 2006. A rousing monster movie, it was shot through with satirical commentary on class inequality in South Korea, corporate corruption and a lingering bitterness about the continued presence and influence in the country of the United States. It indicated that Bong was both knowledgeable about genre conventions and sophisticated in the way he used those conventions for more serious thematic purposes. This impression was reinforced with the subsequent release of the elaborate but disappointing Snowpiercer (2013) and the wonderful if depressing Okja (2017).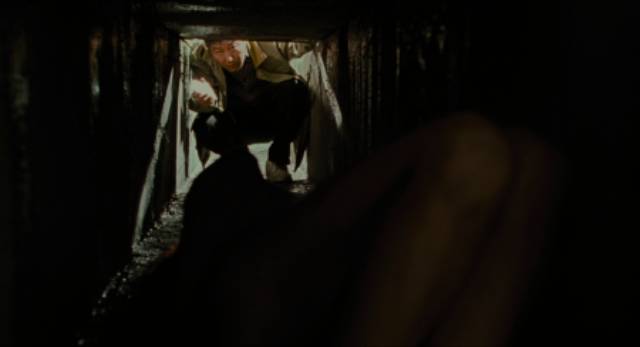 What these fantasies concealed to some degree was Bong's sharp dissection of social issues in contemporary Korea, a country which had been remaking itself over the past few decades as an economic powerhouse in contrast with the repressive other Korea to its North and in competition with the global influence of the U.S. These concerns had been a major part of his work from the beginning, from his first feature, Barking Dogs Don't Bite (2000), to the critical and commercial success of his most recent feature, Parasite (2019). Allied with the consistency of his thematic concerns is an impressive grasp of the expressive potential of cinema, a formidable ability to tell compelling stories and draw nuanced performances from his casts, and a distinctive way of blending moods and tones, with humour and tragedy enhancing one another to produce an emotionally rich experience for the audience.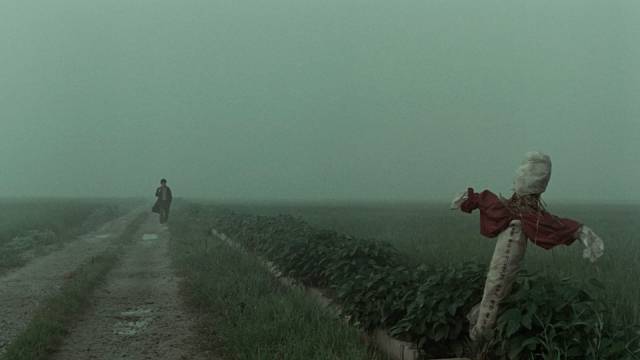 These characteristics were present from the start – even his student film Incoherence (1994) displays a sophisticated grasp of technique, though it falters slightly in the final stretch when inexperience causes Bong to spell things out too explicitly. The narrative and tonal complexity of Barking Dogs Don't Bite is remarkable in a first feature, but Bong goes even further in the film which followed. Based on an actual case of serial murder which occurred in the second half of the '80s, in Memories of Murder (2003) Bong weaves together a portrait of a society bordering on chaos as it attempts to forge a new identity for itself; the brutal murders pose a threat to that as-yet unstable identity, and the supposed forces of order respond with increasing uncertainty and violence.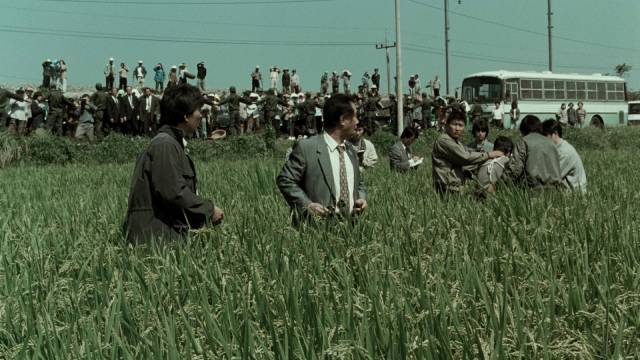 The film is framed by two sequences which are rendered in heightened colours which give them an idyllic tone, though the effect assumes different meanings because of what comes between. Fields of ripe rice gleam beneath intense blue skies and clear sunlight. At the beginning, a tractor approaches along a narrow country road. Children are playing. A man sits on the back of the vehicle. When it finally stops, he steps down into a ditch and peers into a culvert, where the contorted body of a murdered woman has been hidden. The idealized, languid image of a quiet summer day is suddenly displaced (something like the opening of David Lynch's Blue Velvet [1986], though presented more naturalistically). What follows is darker, largely drained of colour, as the murders are investigated without resolution.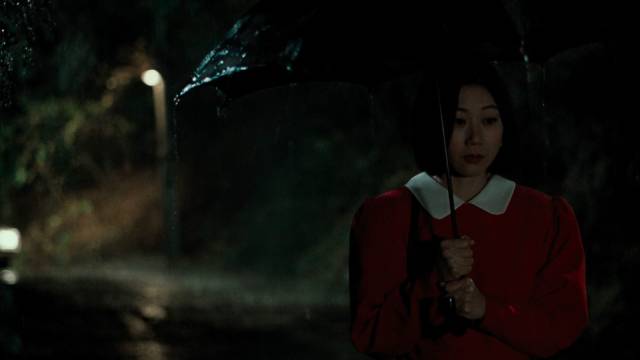 At the end, we see the same fields, the same rich colours, the same ditch and culvert beneath a sun-filled sky. And the same man approaches along the narrow road and steps into the ditch to look into the now-empty culvert. It's seventeen years later and the policeman is now a travelling salesman, having given up his career in light of his biggest failure. Despite the visual repetition of this epilogue, the summer day no longer seems nostalgically idyllic; the memory of the murder(s) has stripped away any sense of innocence, an impression reinforced by the presence of a single child, a sombre, preternaturally serious young girl rather than a gang of rambunctious boys. She tells the ex-detective that there was another man in this spot a few days earlier, a man who said that he'd once done something terrible here … the detective turns a haunted look to the camera, his failure, the lack of resolution, having followed him into his new life, his redefined self unable to escape the shadow of appalling violence which had pushed him towards madness.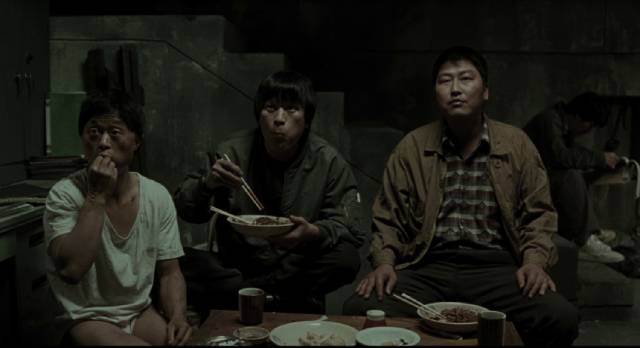 Between these two moments, Bong has created a mystery which constitutes an existential nightmare. The detective, Inspector Park Doo-man (Song Kang-ho), has faced few real challenges in his small town, and he possesses an absolute certainty about his own abilities, rooted in intuition – he claims that he merely needs to look at someone to know whether or not they are guilty. His partner, Inspector Jo Yong-gu (Kim Roe-ha), doesn't have the patience for introspection, preferring to beat a confession out of the first suspect to come along. Their simplistic view of crime and criminals is disrupted by the arrival of Inspector Seo Tae-yoon (Kim Sang-kyung) from Seoul. Wandering into town on foot, Seo is himself initially suspected and beaten up by Park. But soon his more methodical investigative techniques are interfering with Park and Jo's crude procedures – which include fabricating evidence as well as using physical violence against suspects.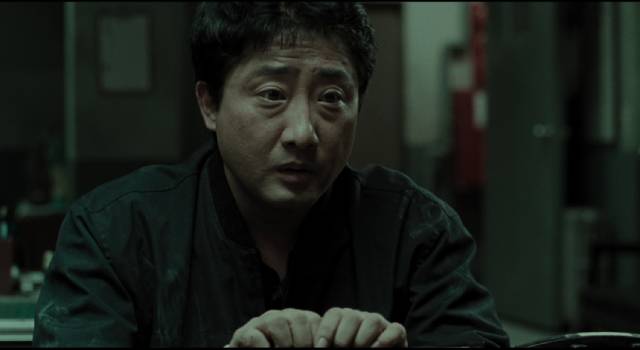 Seo's techniques begin to pay off as he gradually deduces the pattern behind the murders; initially resentful, Park slowly comes to recognize the need for Seo's methods. As three different suspects are investigated, it seems that the conflicted team are drawing closer to a likely solution, but their own egos tend to get in the way. When a young policewoman, Officer Kwon Gwi-ok (Koh Seo-hee), comes up with a key clue, Park mocks her for having read too many mysteries. Faced with a killer committing horrific crimes against women, the three inspectors grow more conflicted in their own masculinity. Jo becomes more violent, eventually being removed from the case by their chief. Unable to prove anything against their most likely suspect, Seo's intellectual approach to the investigation collapses and he becomes as violent as Jo has been … but with no better results.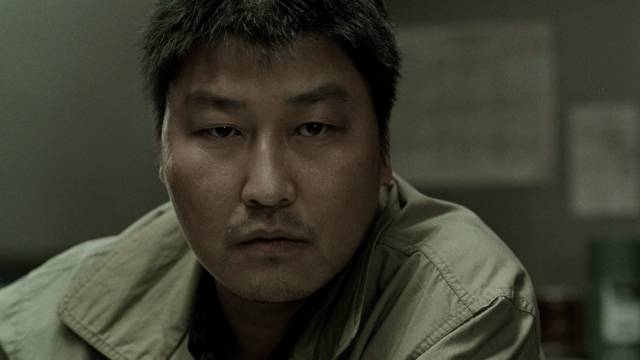 Although we never get any background on Seo to explain the darkness which obviously hangs over him, driving some personal need to solve the mystery and put an end to the escalating violence of the murders, there's no doubt about the complacency of Park and Jo, neither of whom question the order of the society in which they operate. They are used to dealing with petty crimes committed by people whose identities are easily discernible. This series of murders is something completely alien to them, and yet they initially approach them as they would any other infraction. They justify their crude and violent methods by seeing criminals as fundamentally different and given the nature of the murders this culprit must be completely "other"; the killer must be someone outside of "normal" society.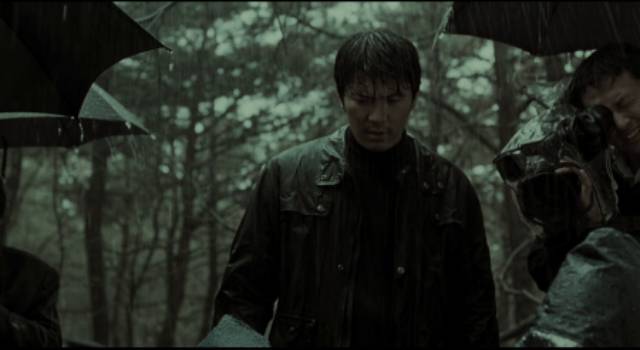 The first of the three suspects is a mentally challenged man named Baek Kwang-ho (Park No-shik), a large burn scar on his face, physically weak. Seo quickly realizes that Baek is physically incapable of committing these murders, but the other two abuse him until he confesses. It's only later that Seo realizes that details of the confession suggest that Baek may have witnessed one of the murders – but by then, the abuse has so terrified the man that it's too late to draw any fresh information from him.
The second suspect is Jo Byung-soon (Ryu Tae-ho), a family man who needs to find increasingly extreme ways to stimulate himself and is seen by the investigators masturbating at the site of the latest murder. He too offers a confession after being tortured by Park and Jo. The third, and seemingly most likely suspect, is Park Hyun-gyu (Park Hae-il), a former soldier now working at a nearby factory. He has been found by following the clue Officer Kwon Gwi-ok had uncovered, linking a repeated listener request for a sentimental song on a radio station to the nights when the murders occur.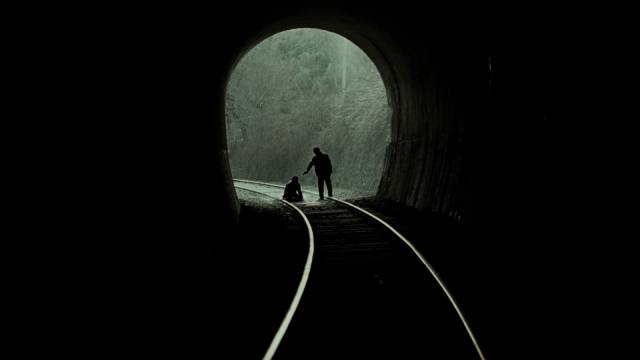 Park is quiet, his delicate features passive and opaque, his demeanour provoking anger not only in Inspectors Park and Jo, but also in Seo, who now feels the pull of his own intuition, echoing Park's earlier assertion that he simply needs to look at someone to discern guilt. Seo is so convinced of Park's guilt that he finally resorts to trying to beat a confession out of him as he waits for the results of a DNA test to come back from the States (Korea is not yet capable of performing the test). When the results prove inconclusive, there's nothing to tie Park to the crimes and Seo essentially falls apart.
As a mystery, Memories of Murder leaves the audience suspended in a state of irresolution; it's about the limits of knowledge and the ways in which violence breeds violence. (It seems more than possible that it had an influence on David Fincher's Zodiac [2007], which bears a strong thematic resemblance to Bong's film.) As a psychological study of the effects of that violence on those it touches both directly and tangentially, the film is subtle and deeply unsettling. Its formal qualities are impressive, rewarding repeated viewings, and its emotional impact long-lasting. Here, early in his career, Bong already displays the same qualities which made Parasite such a success.
*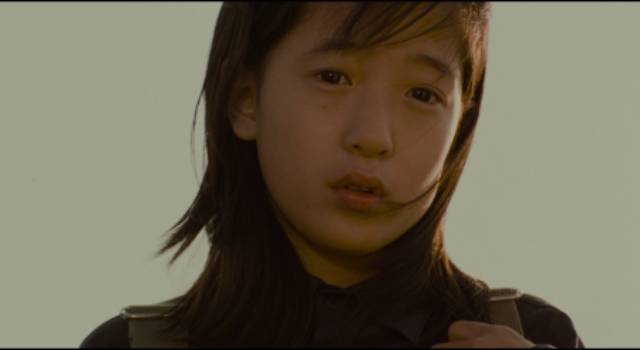 The disk
Criterion's Blu-ray is mastered from a 4K restoration which has a generally dark, sombre tone. The 5.1 soundtrack effectively captures Bong's subtle use of ambiences and Japanese composer Tarô Iwashiro's moody, understated score.
The supplements
Criterion have packed the two-disk set with informative and illuminating extras, beginning with three commentaries – two with Bong and the cast and crew from 2003, one newly recorded with Tony Rayns.
The first disk also includes an appreciative assessment of the film and Bong by Guillermo del Toro (14:08), seven brief deleted scenes (14:23), a teaser (2:00), trailer (2:47) and TV spot (0:33).
The second disk has almost four hours of new and archival extras, beginning with a conversation between Bong and Darcy Paquet (10:45) about the case which inspired the film and the discovery of the real murderer in 2019. In a new featurette, film scholar Jeff Smith talks about Bong's expressive use of sound (20:38).
The 2004 documentary Making Memories of Murder (2:38:22) is an exhaustive account (17 minutes longer than the feature) of the real case, the social and political context in which the murders occurred, the research Bong conducted in order to write the script, and the complex production process – although only a decade-and-a-half had passed, the actual town had been so transformed that it couldn't be used as a location, so the film's setting had to be pieced together from multiple locations all over Korea. Although essentially a talking-heads piece (most of the cast and crew were interviewed), there are interesting glimpses behind-the-scenes highlighting the difficulties faced and the subtle use of "invisible" CGI to enhance certain shots.
Finally, as a glimpse of Bong's roots we get his student film Incoherence (30:32, 1994) accompanied by an introduction from Bong (6:47). Not only does this already display a high degree of technical assurance, its three vignettes about upstanding citizens committing petty infractions before appearing on a TV panel to discuss the moral decline of society show that Bong's satirical approach to social issues was well-developed from the start.
The booklet essay is by critic and novelist Ed Park.