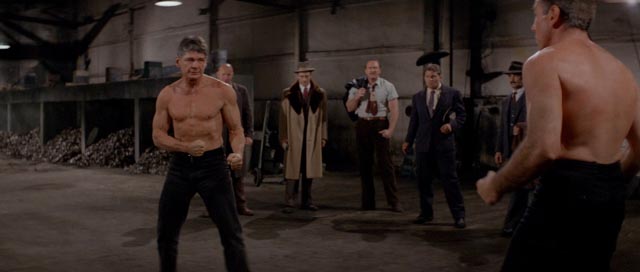 What happened to Walter Hill? He began his career in the early 1970s with a couple of tough, laconic screenplays steeped in the hyper-masculinity which was dominant at the time in popular entertainment. Both Sam Peckinpah's The Getaway and Robert Culp's Hickey & Boggs in 1972 shared that quality with the work of John Milius, but Hill was more deft, avoiding Milius' ponderous grandiosity and tendency to mythologize. But Hill's work over the following two years seemed to suffer from the weaknesses of a writer-for-hire, scripting three mediocre genre movies – Bud Yorkin's The Thief Who Came to Dinner, John Huston's The Mackintosh Man (both 1973) and Stuart Rosenberg's The Drowning Pool (1975), a sequel to the much better Harper (Jack Smight, 1966).
But then things changed. Hill got his shot at directing one of his own scripts. That debut, Hard Times (1975), returned to the subject of masculinity with a vengeance, and Hill invested it with energy and pulp conviction. He followed it up over the next six years with a handful of equally strong movies – The Driver (1978), The Warriors (1979), Southern Comfort (1981). The Long Riders (1980) isn't quite as good, but it pointed towards Hill's interest in the Western as a vehicle for continuing to explore issues of masculinity and violence.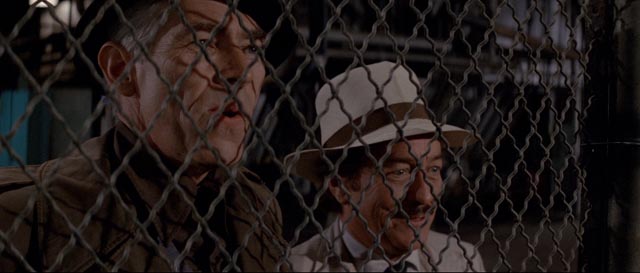 But then came 48 Hrs. (1982). This was the first of Hill's buddy movies – in fact, it did a lot to consolidate that genre in the '80s. Wise-cracking opposites teaming together for laughs and violent mayhem. This was Hill's biggest hit to date as a director (his involvement as producer and sometime writer on the Alien franchise gave him his greatest commercial success), but it didn't set any clear direction for his subsequent career. He made the stylish biker/rock fantasy Streets of Fire (1984); the strained comedy Brewster's Millions (1985); Crossroads (1986), in which a guitar-playing kid makes a deal with the Devil; and Extreme Prejudice (1987), an anti-buddy movie, with childhood friends facing off from opposite sides of the law.
And then came Red Heat (1988). Was this a sign that Hill was growing tired of what he'd been doing? Teaming a Russian cop (Arnold Schwarzenegger) with a slob from the Chicago police force (Jim Belushi) seems like trying to recapture the success of 48 Hrs., but this movie is steeped in homoerotic imagery (check out Schwarzenegger in the opening scene in a Russian bathhouse crowded with gleaming ripped bodies which the camera lingers on adoringly as almost naked men wrestle with one another), while the banter between the two cops continually reveals masculine insecurity which needs doses of violence to hold it at bay.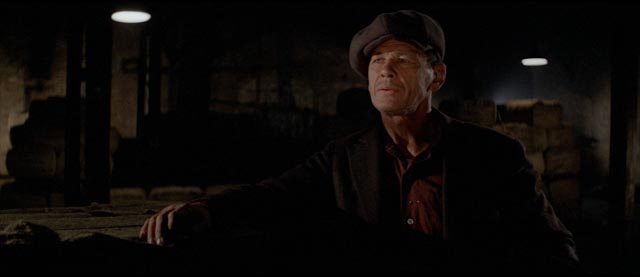 From then on, Hill was pretty much just going through the genre motions with Westerns (Geronimo [1993], Wild Bill [1995]), thrillers (Johnny Handsome [1989], Trespass [1992], Last Man Standing [1996]) and one more belated kick at the buddy movie with Another 48 Hrs. (1990). He took his name off the sci-fi disaster Supernova (2000) and revisited Hard Times with the prison boxing movie Undisputed (2002). Some people enjoyed Hill's Bullet to the Head (2012), but it's a weak pastiche of '80s action cliches. Four years went by before Hill directed again, in this case with a script he'd been trying to get produced for years. Was The Assignment (2016) worth the wait? Before answering that question, I re-watched Hard Times on the Masters of Cinema Blu-ray to refresh my memory of where Hill got started.
Hard Times exhibits Hill's primary strengths (and some of his weaknesses). As a scriptwriter, he shies away from exposition and overt psychological exploration of character; we know nothing of the characters beyond what we see moment by moment, giving the narrative a stripped-down immediacy. Like Hemingway's prose, Hill's filmmaking exists on the border between pulp and literature. The film begins with the arrival of an enigmatic figure riding the rails in the middle of the Depression. We don't know where Chaney (Charles Bronson) has come from; we don't know where he intends to go. But here and now, he wanders the streets until he sees some people gathering at an abandoned industrial site; following the flow, he finds a small crowd gathered to watch and bet on a bare-knuckle fight run by a couple of fast-talking promoters. The brutality of the fight and the exploitation of the fighters by their "managers" supply an unforced metaphor for the plight of workers at the time … this use of theme embedded viscerally in narrative is characteristic of Hill's approach, at times causing some critics and viewers to deny the very existence of this themes (some commenters, for instance, strenuously refuse to see the very obvious Vietnam metaphor in Southern Comfort [1981], for my money his finest film).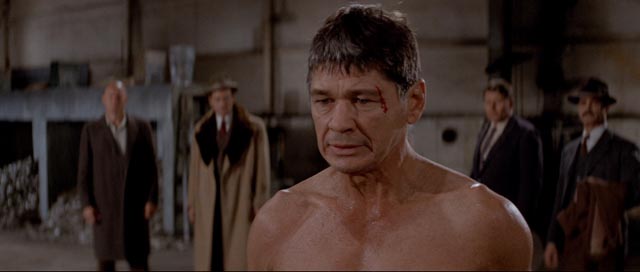 After witnessing the defeat of a fighter owned by Speed (James Coburn), Chaney approaches the manager in a diner and offers his services. The arrogant, fast-talking gambler is skeptical because of Chaney's obvious age, but nonetheless gives him a chance. The ensuing fight lasts just seconds, with Chaney knocking out his opponent with a single powerful hit. The rest of the film traces the rocky relationship between the taciturn drifter and the flamboyant gambler – the latter sets up the fights, but also squanders the winnings. Chaney's winning streak spurs the resentment and interest of big-time gambler Gandil (Michael McGuire), who tries to buy Chaney from Speed. Despite Speed's unreliability, Chaney shows a degree of loyalty until the relationship becomes untenable. He's willing to submit to one final, brutal bout to get Speed out of trouble, then heads off to drift once again.
Although we never learn anything about Chaney – other than that he can fight, that he has a sense of personal honour, and that he's not good relationship material (a brief connection with a woman named Lucy [Bronson's wife Jill Ireland] goes nowhere because he can't offer her any kind of stability or permanence) – his brief stay in New Orleans allows Hill to create a colourful portrait of this time and place and the vivid character types who inhabit it. Hard Times, like all Hill's best films, is a piece of pulp art.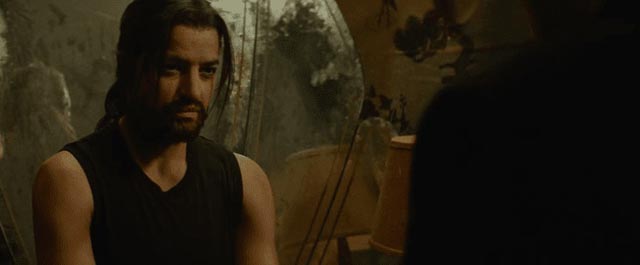 The Assignment is also aggressively pulpy, but less successful as art. Here Hill takes on more complicated themes, but his typically laconic approach doesn't serve them well. The new film demands the kind of psychological exploration of character that he shies away from and the movie suffers as a result. Which is not to say that it isn't technically polished, just that it ends up eliding the core of the subject it takes on. That subject is the nature of sexual/gender identity. Hitman Frank Kitchen finds himself kidnapped and, waking in a shabby hotel room sometime later, transformed surgically into a woman. This turns out to be an act of revenge by a renegade surgeon whose brother Frank killed because of unpaid gambling debts.
The similarities to Pedro Almodovar's The Skin I Live In (2011) are obvious, but Hill's movie shows no real interest in Frank's situation beyond the level of trashy gimmick. This is partly due to the limitations of star Michelle Rodriguez, who despite her usual tough persona isn't convincing as the male Frank, even less so as Frank dealing with his transformation into a woman. The question of what part of identity is innate and what part is tied to a character's physical attributes (and thus dependent on the perception and responses of others) remains in the background as Frank-transformed goes in search of an explanation and revenge. Meanwhile, a parallel narrative deals with sessions between a prison psychiatrist (Tony Shaloub) and the now-incarcerated surgeon (Sigourney Weaver), whom he believes has invented the character of Frank Kitchen as some kind of diversion from her medical crimes.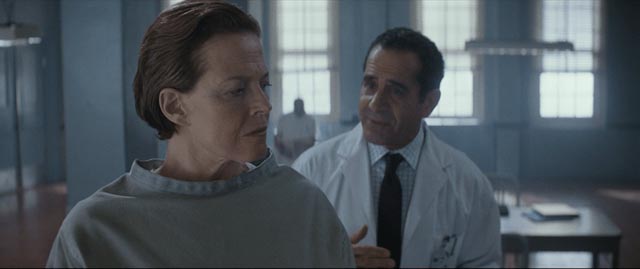 Given Hill's long-standing interest in masculinity and violence, it seems odd that having nurtured this project for years (since 1978 apparently, when he first purchased Denis Hamil's original script) he ends up doing so little with the story of a violent man forcibly transformed into a woman; rather than dig into the psychological complexities of that transformation, he treats Frank like a reiteration of the ugly guy who gets plastic surgery in Johnny Handsome (1989), with the gender twist tossed in as an arbitrary complication. But that twist demands a different kind of treatment and Hill's refusal to go there, to delve beneath the surface, merely calls attention to what's missing. By their absence here, The Assignment ends up illuminating Hill's original strengths; in The Assignment we get the pulp without the poetry.