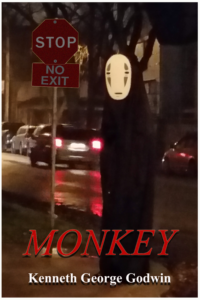 Monkey and other stories is a collection of short fiction which leans towards fantasy, in which characters struggle to deal with strange, sometimes horrific and occasionally supernatural forces which intrude into their lives. Written over a period of years by filmmaker and film critic Kenneth George Godwin as a diversion from more pressing business, these stories range from whimsical comedy to visceral horror as they deal with the sinister side of urban life, filmmaking, family trauma the zombie apocalypse and sentient rodents.
216 pages.
Available for Kindle from Amazon.
Available in EPUB and PDF from LeanPub.