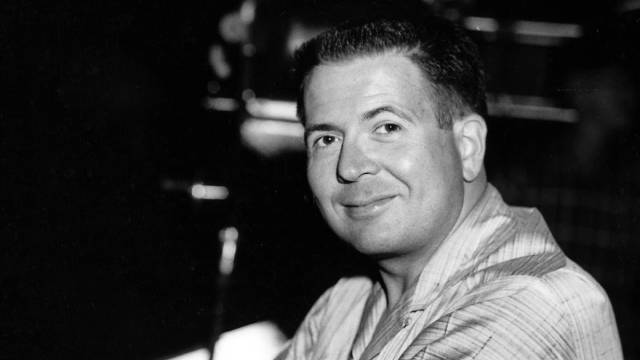 I used to try to make note of the deaths of film-related people who had some significance to my own movie-watching experience, but after the deaths of two of my oldest and closest friends in the past two years – not to mention my own two heart attacks – I seem to have lost the inclination to think about mortality and loss. So it may seem odd that this week's news of the passing of Bert I. Gordon at age 100 caught my attention. After all, I haven't even mentioned the deaths in the past year of Peter Bogdanovich, Wolfgang Petersen, Jean-Luc Godard, Bob Rafelson, Ruggero Deodato, L.Q. Jones, or even Albert Pyun, although all of them are far more significant filmmakers than Gordon (well, maybe not Pyun, who worked a similar terrain to Mr. B.I.G., as he was affectionately known).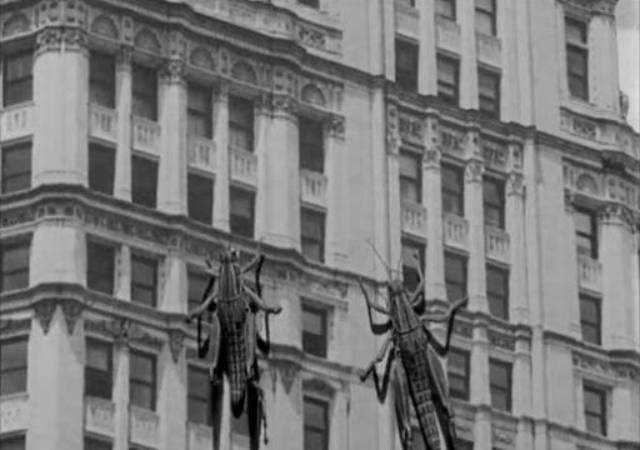 Maybe it's as simple as that just before I saw the on-line obituaries I was browsing through Michael Gingold's Ad Nauseam, a collection of newspaper ads for genre movies from the 1970s and '80s, and there on page 89 is a full-page reproduction of the ad for Gordon's The Food of the Gods (1976), and fourteen pages later a smaller one for Empire of the Ants (1977), so he was fresh in my mind. I had seen both movies in a theatre when they were released, and several of his earlier movies had frequently turned up on television in the previous decade.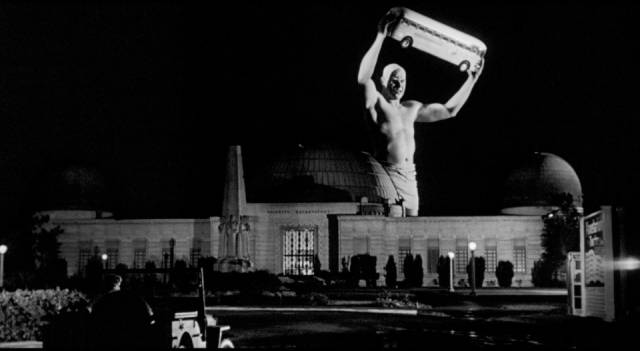 Despite the rather low quality of those movies, which Gordon often wrote or co-wrote and produced as well as directing, there was something which set him out from many other B-movie directors of the time. In his way, he was an auteur – as well as writing, producing and directing, he would also do the cut-rate special effects himself, straining against budgetary limitations to create a series of movies featuring giant monsters. This would include matte shots, rear projection, miniature sets … but also the audacious use of actual grasshoppers crawling over still photos of the Chicago skyline for the climax of Beginning of the End (1957). Gordon was the kind of filmmaker who would do what it takes to get the job done, quality be damned.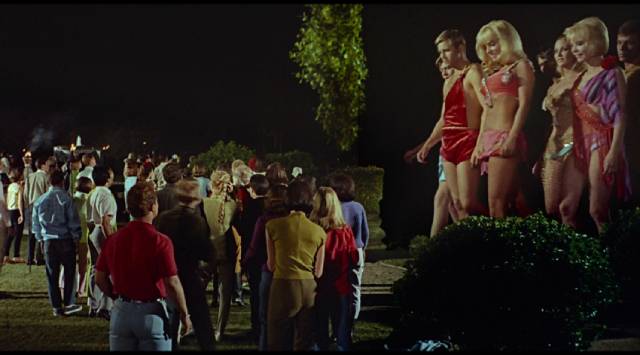 "Big" figured from the start, with an iguana standing in for generic dinosaurs on another planet in his first feature King Dinosaur (1955), made for just $15,000, followed by those grasshoppers created by misguided agricultural experiments, and then naturally radiation produces giant mutations in The Cyclops (1957), The Amazing Colossal Man (also 1957, a busy year for Gordon) and its sequel War of the Colossal Beast (1958). There's a giant cave spider in The Spider aka Earth vs. the Spider (also 1958, another busy year), giant teenagers in Village of the Giants (1965), and numerous giant critters in The Food of the Gods and Empire of the Ants. For a bit of variety, Gordon went in the opposite direction with Attack of the Puppet People (1958), in which a scientist shrinks his enemies.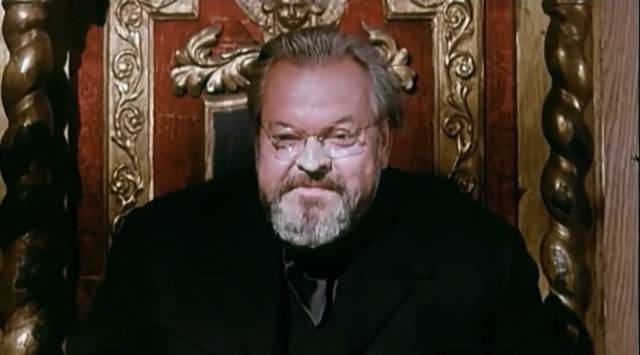 While some of Gordon's movies are entertaining despite the often shoddy technical quality, perhaps the most surprising thing about his work is that he managed to get well-known names for his casts. In the '50s, this amounted to familiar faces from genre movies, like Peter Graves and Morris Ankrum in Beginning of the End, Gloria Talbot and Lon Chaney Jr. in The Cyclops, John Agar and John Hoyt in Attack of the Puppet People. In the '60s, it was a mix of old Hollywood and up-and-coming actors like Joe Turkel and Timothy Carey in The Boy and the Pirates (1960), Richard Carlson and Joe Turkel again in Tormented (also 1960), Basil Rathbone and Gary Lockwood in The Magic Sword (1962), Tommy Kirk, Beau Bridges, Ron Howard, Toni Basil and Joe Turkel (yet again) in Village of the Giants (1965), Don Ameche, Martha Hyer, Zsa Zsa Gabor and Anna Lee in Picture Mommy Dead (1966) …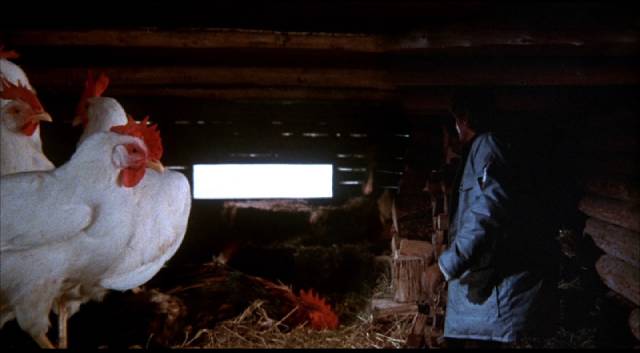 And then somehow, Gordon attracted even bigger names in the '70s. In addition to Pamela Franklin and Michael Ontkean, he had none other than Orson Welles in Necromancy (1972), and for his pair of nature-gone-wild movies he assembled a low-budget variant of Irwin Allen's all-star disaster casts: Marjoe Gortner, Pamela Franklin (again), Ralph Meeker, Jon Cypher, John McLiam, Belinda Balaski and Ida Lupino in The Food of the Gods and Joan Collins, Robert Lansing, Albert Salmi and Jacqueline Scott in Empire of the Ants. It no doubt helped that for these last two, "adapted from H.G. Wells", he had the backing of American-International Pictures who had been churning out cheesy horror movies around that time with recognizable names somewhat beyond their prime – like Ray Milland in Frogs and The Thing with Two Heads (both 1972). But it still seems one of the oddest side notes in film history that the director of The Amazing Colossal Man and Village of the Giants got to direct Orson Welles in a cheap horror movie.
I have an odd affection for filmmakers like Bert I. Gordon, who kept plugging away on the fringes of the industry, doing what they loved to do regardless of technical, financial and creative limitations – Gordon directed his final movie, Secrets of a Psychopath, in 2015 at the age of 93! – and some of his movies are actually entertaining, particularly those '50s sci-fi cheapies.