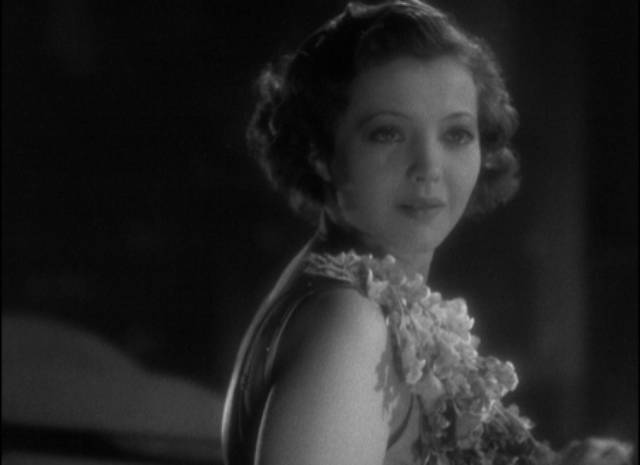 There are many gaps in my movie-watching experience, and perhaps one of the most embarrassing is the fact that until now I have never seen a film directed by Dorothy Arzner. I've been aware of her importance in the history of Hollywood for decades, know the titles of some of her key movies – Christopher Strong (1933), an important film in establishing Katherine Hepburn's career; Dance, Girl, Dance (1940), a film which held an important place in the development of feminist film theory – but had a better sense of her own story than of the films she made.
Arzner got into the movies in the late teens and early-'20s. She apparently knew early on that she wanted to direct, but there were few opportunities for a young, inexperienced woman. She began by typing out scripts, moved on to doing what we now call continuity, and eventually made her way into the cutting room. Back then, many editors ("cutters") were women, to some degree because it was considered a lowly technical job – it was only later, when the creative importance of the craft became apparent, that men started wanting to do it, gradually pushing women back to the sidelines.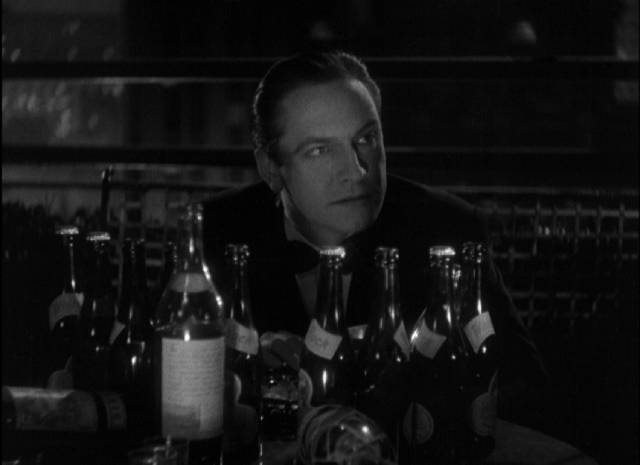 Interestingly, one of Arzner's first editing tasks was assembling the bull fight sequences in Rudolph Valentino's Blood and Sand (Fred Niblo, 1922), a conspicuously "un-feminine" task. After years of editing and having her desire to direct brushed aside by studio executives, she finally wore down head of production at Paramount B.P. Schulberg, who tossed her a script and told her to be ready to shoot in three weeks. That was Fashions for Women (1927), a "woman's film" about a fashion model who falls in love with a count, which wasn't exactly the kind of thing she wanted to do, but she acquitted herself well enough that she was able to direct two more films that year, remaining busy and productive for the next decade as the only woman directing features for the studios at that time.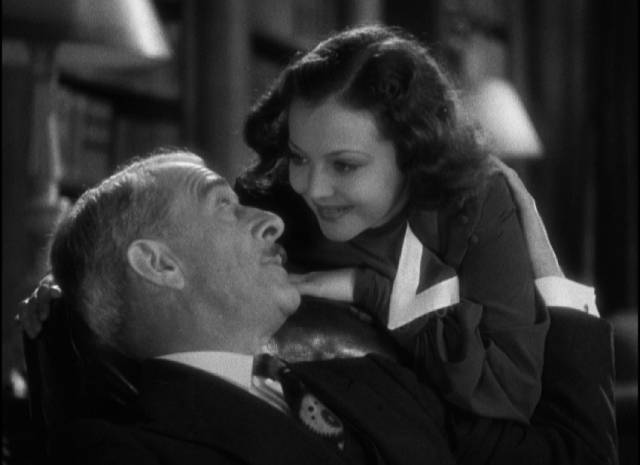 An important director of actresses, Arzner provided complex roles for Esther Ralston, Ruth Chatterton, Rosalind Russell, Joan Crawford, Lucille Ball, Ginger Rogers and Clara Bow (including the silent star's first talkie), as well as Hepburn. But she also helped men to get past the limitations within which their screen personas were contained. In particular, Frederic March appeared in four of her films in the early '30s, including Merrily We Go to Hell (1932), just released on Blu-ray by Criterion. Coming on the heels of his Oscar-winning dual role in Rouben Mamoulian's Dr. Jekyll and Mr. Hyde (1931), Arzner finds something in March not always apparent – a good actor, he had a tendency towards stiffness and a touch of bombast. In Arzner's film, there's a softness, a vulnerability, which nonetheless contains an increasingly monstrous masculine callousness – his Jerry Corbett contains both Jekyll and Hyde, the simultaneous power to seduce and destroy Sylvia Sidney's Joan Prentice.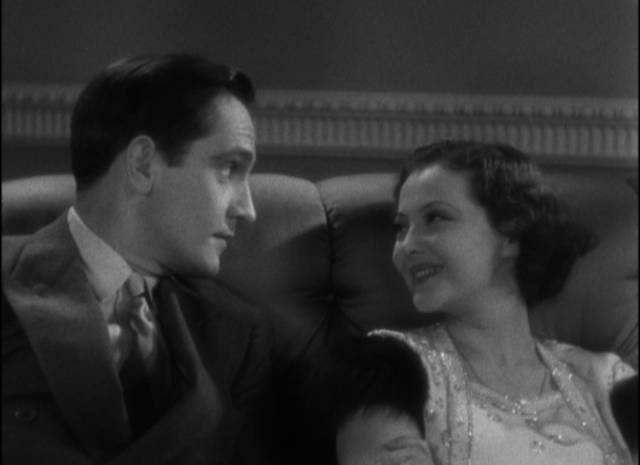 While Corbett is nonetheless a recognizable type, an egotistical man who retains his social power despite his deep insecurities, Joan is something trickier. Sidney invests her with a life and energy which fills the frame whenever she's on screen, and yet despite her social position (daughter of a wealthy businessman who has provided enough love and security to fill her with self-confidence) she makes decisions which lead her towards unhappiness and destruction.
It's Joan's trajectory which makes Merrily We Go to Hell a frustrating experience. While my dislike of Jerry was rooted in recognizable male bad behaviour, I found myself frequently angry at Joan, wondering whether there was a problem with the writing (the script was by the prolific Edwin Justus Mayer, based on a successful novel by Cleo Lucas) or whether Arzner was aiming for something I simply wasn't grasping. Although the film opens like a romantic comedy, it quickly becomes a romantic nightmare and eventually heads for tragedy, though the latter is ambiguously mitigated by a rather cryptic ending.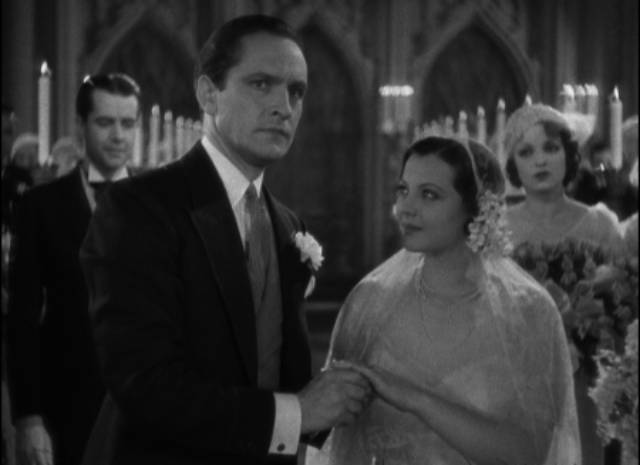 [Spoilers ahead]
In that opening scene, Jerry is on the patio of a penthouse, crouched behind a table loaded with booze, watching a party through the windows. (Interestingly, alcohol is present in the movie in copious quantities, although it was made the year before Prohibition was repealed – one of many indications that the film was made before the imposition of the Production Code.) Jerry is very drunk – in fact, he's clearly an alcoholic. After watching one of his colleagues (who, like Jerry, writes for a newspaper) try to force himself on Joan, he strikes up a conversation with her; she's amused, he's charming, and despite having just rejected the man inside, she lets Jerry kiss her. She invites him to her home the next afternoon and we know that a relationship is about to begin, as it must in a romantic comedy.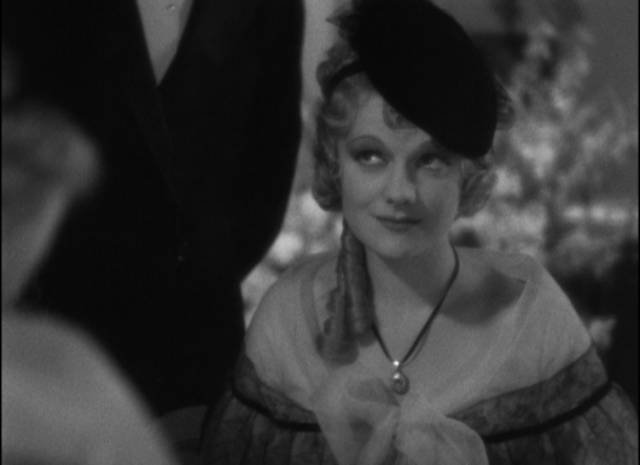 But he doesn't show up to her little party, leaving her feeling hurt and disappointed. When he does arrive, after everyone else has left, her father (George Irving) takes an obvious dislike to him. But Joan is thrilled to see him. This pattern, of excitement and anticipation crushed by disappointment and abruptly revived again, continues throughout the film. And therein lies the problem. Joan is smart, intelligent, independent, and yet she remains fiercely loyal to a man that we, as viewers, quickly come to distrust and eventually dislike. Even in that first meeting on the balcony he has told her (and us) that he distrusts women because one hurt him in the past.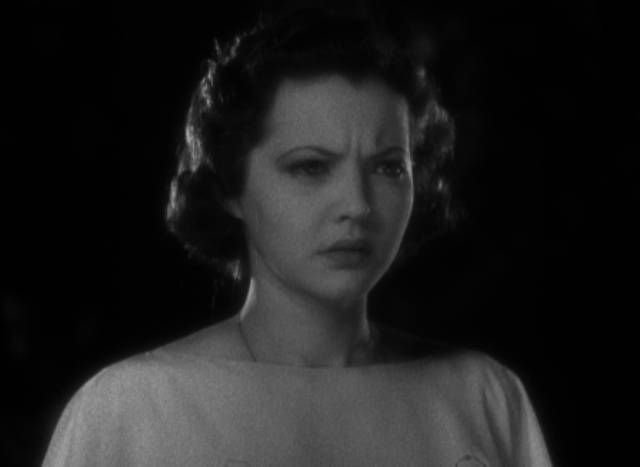 That woman eventually returns – having finally written his play and found a producer, his old girlfriend, actress Claire Hempstead (Adrianne Allen), is given the lead role, telling Jerry that she knows he wrote it with her in mind. Joan witnesses the moment Claire re-enters Jerry's life and it's obvious he's still infatuated with her. That meeting, and work on the upcoming production of his play, cause him to start drinking again and when he's drunk he has a habit of forgetting who Joan is, of calling her Claire, of having no time for her because he's busy with the woman he obviously loves.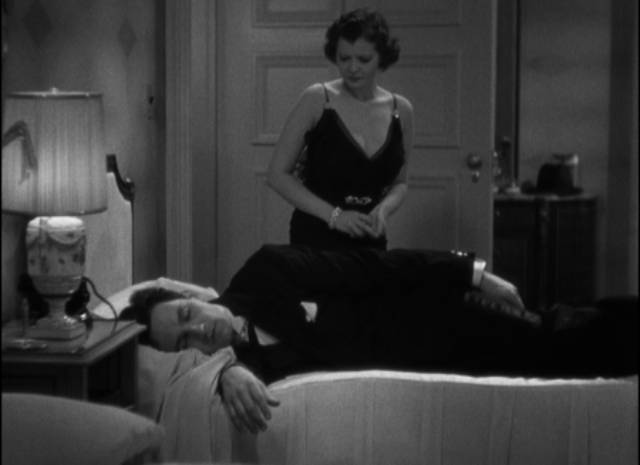 And yet, as painful as all this is, Joan stays. She's desperately unhappy, but refuses when her father urges her to come home. Is this a case of a smart woman who is trapped by a socially defined role which gives her few options? She insists she loves Jerry and wants somehow to make the marriage work – though it's impossible to see what his appeal is (March's charm in the role seems like something poisonous rather than romantically appealing). Her final strategy is to openly accept his attachment to Claire and propose that they have an open marriage, with her embarking on her own extramarital affair (with the play's co-star Charlie Baxter, an early supporting part for Cary Grant). But her strategy fails to regain Jerry's attention and the film heads towards tragedy, with her leaving without telling him she's pregnant and returning to her father, who acts as a buffer, deflecting all Jerry's efforts – he writes and calls and sends flowers – to reconnect.
Joan's leaving, belated as it is, is a logical act of self-preservation; his renewed pursuit of her is more ambiguous. It's difficult to believe that he's genuinely come to realize that it's her rather than Claire that he truly loves – Claire seems like a better match, both of them being shallow and manipulative. But he's thrilled to learn that Joan has just given birth to their son, his excitement just as quickly crushed when he rushes to the hospital and discovers that the baby has died and Joan herself may not survive. Her father tries to keep Jerry away, but Joan, even in her dire condition, wants only to see him again.
Their reunion in the hospital room is difficult to interpret. She clings to him, and he to her, as she says "My baby, my baby", almost as if she's accepting this immature man as a substitute for the child she has just lost, and he clings to her like a child seeking comfort from his mother. The underpinnings of romance are here exposed as something twisted and unhealthy, and it's impossible to see what kind of relationship Joan and Jerry can have if she does survive. Somehow Arzner has dismantled the structure of romantic comedy, the comedy of marriage, and left the audience in the midst of the wreckage with no obvious signposts pointing to the restitution of "normality".
As puzzling as Merrily We Go to Hell is as a whole, Arzner constructs sequences with skill and assurance, handling scenes involving multiple participants with seeming ease, giving her cast room to create distinctive characters – from Allen's slickly manipulative Claire to Esther Howard's warm and observant Vi, from Skeets Gallagher's sidekick Buck, who often tries but fails to defuse with humour the consequences of Jerry's behaviour, to Irving's concerned father. In a very brief role, Grant displays the charm which quickly led to stardom.
But Marsh and Sidney inevitably dominate. The former is a fascinating if frequently off-putting study in toxic masculinity, while the latter (only twenty-one at the time) was never better in a long and varied career. With her small stature and Bettie Boop features, she was often shown as delicate and vulnerable in other directors' films, but Arzner gives her a depth and strength which makes Joan's decisions all the more puzzling. In wide shots, Joan seems to expand to fill interior spaces, while in close-ups she reveals layers of emotion, often mingling humour and pain in the same expression, while also keeping something back; Joan is enormously appealing and yet strangely inscrutable.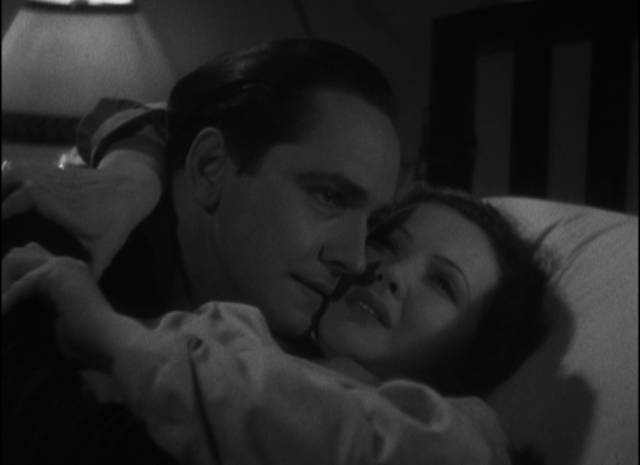 *
The disk
Criterion's Blu-ray has been mastered from a new 4K restoration and the image is gorgeous. The audio is clean and clear, excellent for a film of this vintage.
The supplements
Although a commentary would have been appreciated, Criterion have included a couple of extras which focus more on Arzner's life and overall career rather than this film in particular. There is some overlap, but both offer valuable insight into a filmmaker whose body of work stands to some degree against the mainstream which always tried to normalize gender roles. She approached the industry on her own terms, apparently doing little to conceal her own lesbianism or to accommodate standard depictions of women in her movies. Film historian Cari Beauchamp provides a new video essay (26:33), while German filmmaker Katja Raganelli had access to Arzner's home and personal documents and photos shortly after the filmmaker's death in a car crash at age 82, building an account of her life and films around these materials in her 1983 documentary Dorothy Arzner: Longing for Women (46:54).
The booklet essay is by film scholar Judith Mayne.