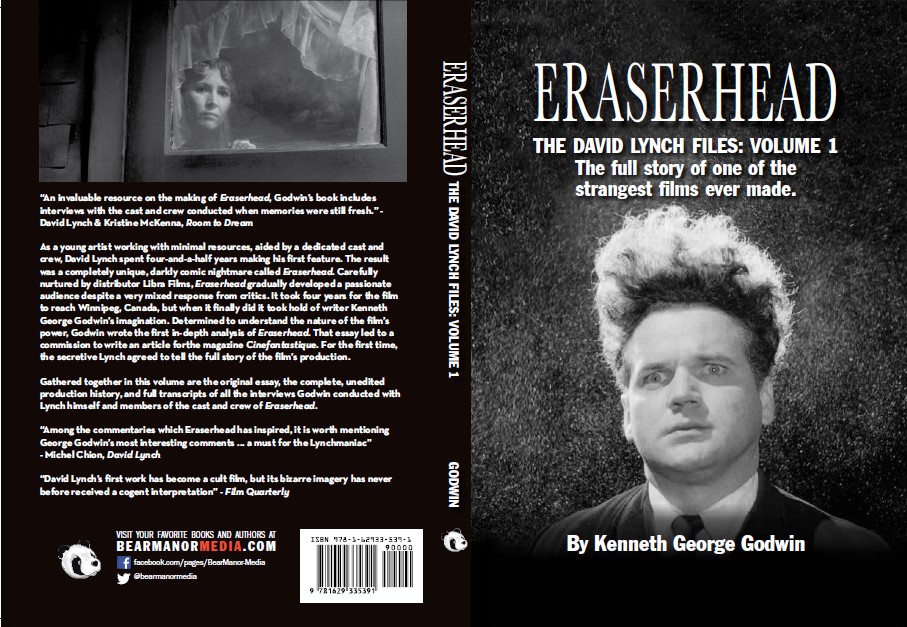 As those who have visited Cagey Films before will know, there's a heck of a lot of content on the site. As someone who himself spends a fair amount of time on the Internet, I know that reading large quantities of material on-line can be exhausting. And so I've decided to issue some of this content as a series of e-books for those who might be more inclined to read the old-fashioned way (on an iPad or e-reader!). If I find that there's sufficient interest, I may also start releasing actual printed-on-paper editions.
For now, however, the first volume – devoted to all my material on David Lynch's debut feature, Eraserhead – is available for purchase. This contains my original critical essay on the film and the lengthy production history which I wrote for Cinefantastique, plus full transcripts of all the interviews I conducted while researching the making of the film.
The resulting book is 361 pages long and can be bought HERE as either a MOBI file for Kindle, an EPUB file for other e-readers, or a PDF.
The second volume, containing my account of working of Dune in Mexico in 1983, will be available soon and will include material not already posted on the website – approximately 26,000 words of transcripts from interviews conducted during that production.
The interest and comments which I've received from visitors to the site over the past five years tells me that what I've written about David Lynch and his work does have some enduring value. I hope that publishing these accounts in e-book form might make them even more accessible.